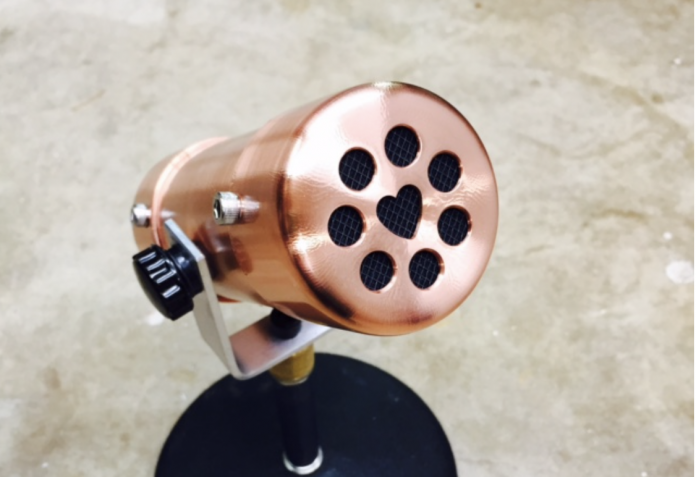 Calling all significant others! Need a gift to woo the engineer in your life? Buy this special edition Copperphone complete with a heart on the center hole. Calling all cunning engineers, buy this for your significant other under the guise of being romantic and keep it for yourself when they inevitably do not want it.
Looking for the perfect Valentine's Day gift for that special audio engineer/producer or singer/songwriter in your life?  Look no further.  This year we are doing another run of limited edition Copperphones with a custom machined 'heart' center hole.

Please contact us HERE if you are interested!

What better way to show some love with genuine stylized vintage character?  The Copperphone can take any recording or live performance to another era with it's compelling nostalgic AM radio sound.

A tried and true professional level character microphone relied on by some of the most well known artists and recording personnel in the industry.  Check out our extensive list of Placid Audio users

here

.
With limited stock and Valentine's Day around the corner these won't last long!
($275US + S/H).
To find out more about the Copperphone or to hear sound samples, please visit HERE.
Affiliate