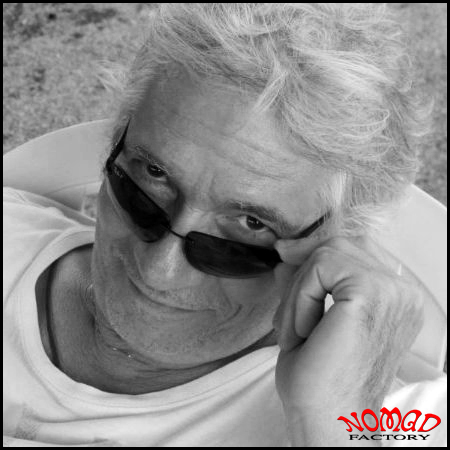 Chances are you've heard of Nomad Factory. This company is one of the rare gems of plugin manufacturers, offering countless bundles of both well known and obscure gear. Sad news today is that CEO and Main Developer Bernie Torelli is in the hospital due to complications with a 2 year battle with cancer. This rings true especially during the holidays and the team over there could use some help. Discount Plugin Mega Superstore www.DontCrack.com has thrown their support in his favor by giving you even more of a reason to donate to the cause. Don't Crack is donating all proceeds from the purchase of three of his most famous plugins to the family and staff at Nomad Factory. Having your CEO and Main Developer out can put a strain on workflow of a company as well as the man himself. So please… even if you own these plugins, buy them again anyways and Don't Crack will donate all of the proceeds to cover medical bills and expenses. We want to see Bernie get better, not just for the plugins sake but also for his friends and family. Plus these plugins are indispensable and will become daily helpers in your fight against boring sound!
Our long time partner Bernie Torelli at Nomad Factory needs your help !
Today we are sad to announce that our friend Bernie Torelli has been admitted in a hospital in Los-Angeles for a serious spine disease due to a cancer he was diagnosed with over two years ago.  Although it is very serious at this time, there are chances that Bernie will make a full recovery, if all the necessary care is done. But the medical costs have already devastated Bernie's family financial situation, making any chance of necessary surgery nearly impossible !
We have therefore decided to help him out by raising funds by promoting and donating the receipts of three of Nomad Factory's best selling products :
MAGNETIC II, ECHOES and COSMOS at the no brainer cost of ONLY $19.
The Magnetics Bundle II that contains ALL three plug-ins is actually dropped at ONLY $49 ! And all other Nomad Factory products are sold at up to 70% discount until December 31.
It is needless to say that 90% of the income provided through this promotion will be directly sent to Bernie's wife for her to manage the mounting health costs but also continue to pay Nomad Factory's employees that have been continuously working on product development and customer support during Bernie's illness.
That is certainly the most important reason for Bernie to fight for his life as all of his time has loyally been devoted to his work, his employees, his friends and most of all, his family. Great new products are almost ready to launch…
BERNIE NEEDS OUR HELP AND HE NEEDS IT NOW !
So if you want to give your support to a great Audio Software Developer, Please do it now !
To purchase these products and help out, visit http://store.dontcrack.com/index.php?manufacturers_id=39
Affiliate