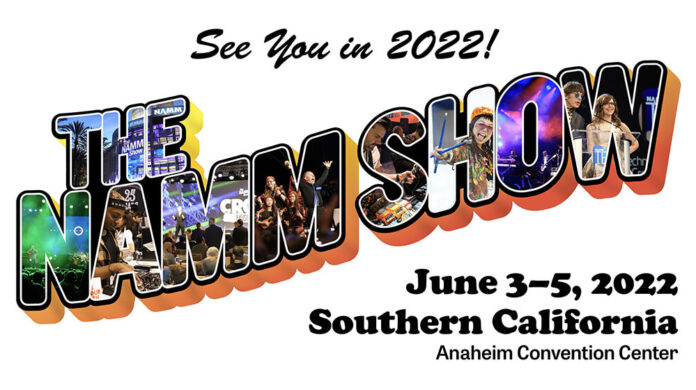 We'll be honest here, virtual tradeshows are not our thing. That's why we chose to sit out our annual NAMM wrapup for the past two years of pandemic-based societal collapse. But this year, facemasks and bear spray in hand, we traveled to sunny Anaheim, CA, ready to again report back with the world's biggest gizmo orgasm. Manufacturers big and small from around the globe, hocking their latest wares over the world's loudest trade show floor.
We skipped Magic Mountain this year and instead went on a guided tour of the most famous Sunset Strip gentlemen's clubs from the 1980's hair metal era. Sticking to the very same bar stool where Vince Neil met his third wife? That's living history. Anyways, we've got a plethora of future ill-advised purchases for you to peruse here. So let's get to gettin'. 
(* Oh, and we can't believe we have to say this – but in the interest in keeping some of our advertisers? This is satire.)
API SAYS "SCREW IT" WITH THE INTRODUCTION OF THEIR 312USB AUDIO INTERFACE

"For fifty years, API has defined the sound of American rock and roll," says managing director Gordon Smart to a somewhat aghast group of pro audio cognoscenti. "And to make sure we survive the next five months, let alone decades, we're continuing to deliver products that meet the market where it's going."
Introducing their first ever product aimed at the DAW-based, increasingly budget-conscious consumer, the API 312USB ($99 USD) is a desktop 2×2 USB2 interface, sporting dual XLR/TRS connections. "That classic, punchy rock and roll sound that defined the 1970's and beyond? It's in there", Smart says, showing off the paperback-sized desktop module. "Okay, it's not 'in there' in there… but our logo is definitely on there."
Though absent the classic 2520 OpAmp design and RE-115 output transformers behind the classic API sound, Smart is quick to point out that the API 312 USB occupies a price point accessible to aspiring producers – and that it includes a 14-day trial of their API 312 preamp emulation DAW plug-in.
"We prefer not to look at the 312USB so much as 'selling out', as our many users have… but 'making payroll'," continues Gordon. "Hey, at least when your precious 2500 conks out in a few years, someone will be there to help." 
CHRIS LORD-ALGE ANNOUNCES "CLA EDITION" AFFLICTION JEANS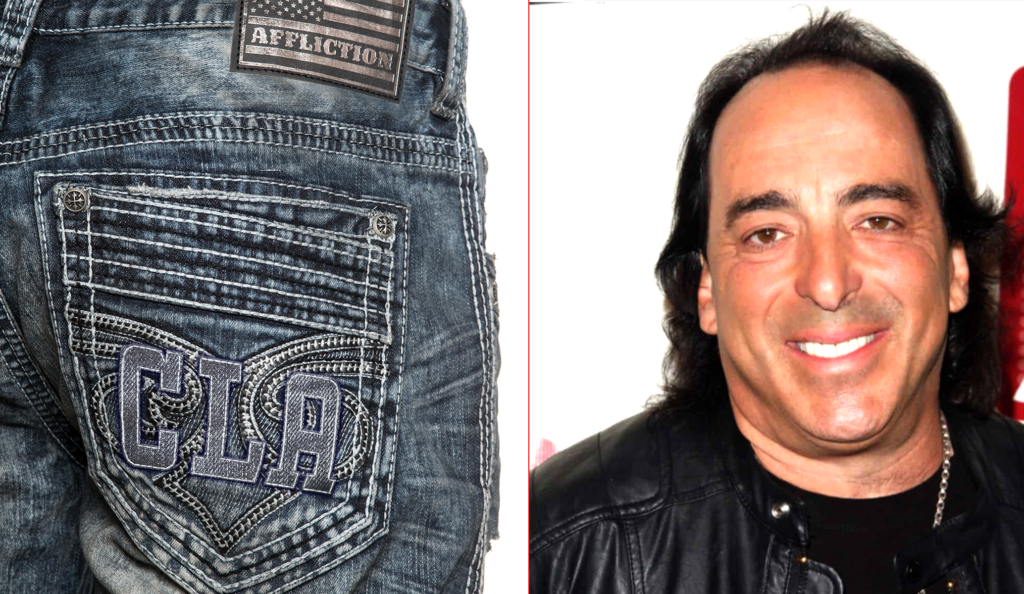 Speaking through a mouthful of a Subway Tuna Club sandwich, legendary audio engineer and unabashed endorsement whore Chris Lord-Alge wipes the crumbs off of his latest co-venture – a clothing partnership with Affliction Jeans.
"CLA has done it again, peons!" he proclaimed, standing, lifting his shirt and turning to show off the classic, distressed boot-cut style to a terrorized, rapidly-dispersing group of attendees. "CLA is in the business of putting the CLA name on the coolest stuff in the business. Also, uh… CLA," he gloated while flaring a "CLA"-bejeweled Rolex on his left wrist.
Famously worn by many of the artists to whom he's lent his famous 'compress-it-til-it-bleeds' production style, Affliction Jeans' pre-ripped, bedazzled look is, in Lord-Alge's words, "as timeless as the man CLA himself." Reached for comment regarding availability, Vintage King's representative shook his head and pretended to answer a phone call.
Reportedly, CLA is now also in talks with Subway Restaurant Group regarding the limited time only release of "The CLA-Club Footlong Sandwich".
WARM AUDIO ACCIDENTALLY RELEASES CLONE OF THEIR OWN PRODUCT WITH THE WA-WA-312 PREAMP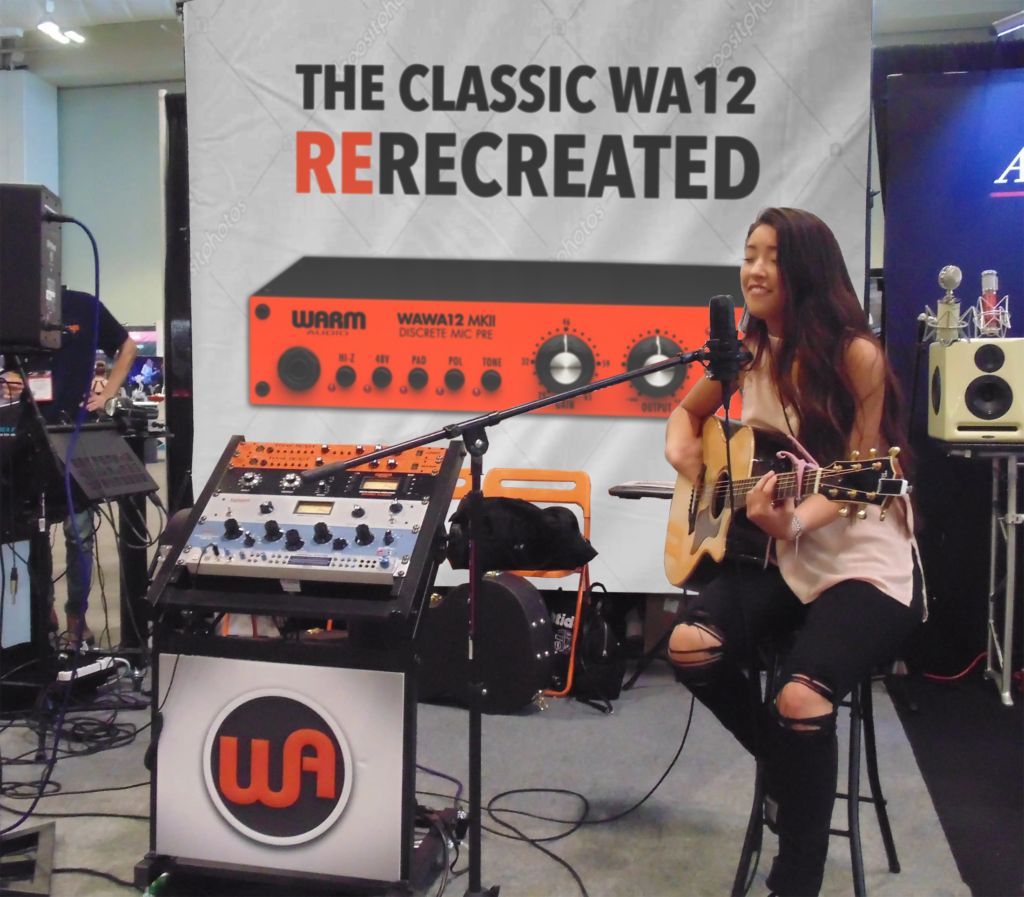 "Wait a second", pauses Warm Audio founder and CEO Bryce Young from behind their collection of handsomely priced classic circuit recreations. "We already made this, didn't we? I'm pretty sure… DAMMIT!"
For a decade Austin, TX-based Warm Audio have combined smart marketing with modern manufacturing techniques – bringing faithful takes of circuits like the Pultec EQP-1, Neve 1073, and even the Sony C8000B condenser microphone to project and professional studios alike. However, their latest design, an inadvertent clone of their own WA-312 preamp, seemingly adds nothing beyond two more letters.
Staring intently at Tommy Edwards, Warm Audio's VP of Product Strategy, a visibly irritated Young struggled to contain his embarrassment. "In Texas we have a saying," Bryce offered Edwards, "'ya don't rustle cattle that's already in the barn'."
Four hours later, new signage was installed in the Warm Audio booth, proclaiming their newest "Wooly Analog Warm Audio Edition" of the WA-312 to confused passersby.
AVID UNVEILS NEW "PAY BUY THE MINUTE" SUBSCRIPTION PLAN FOR PROTOOLS 2022.5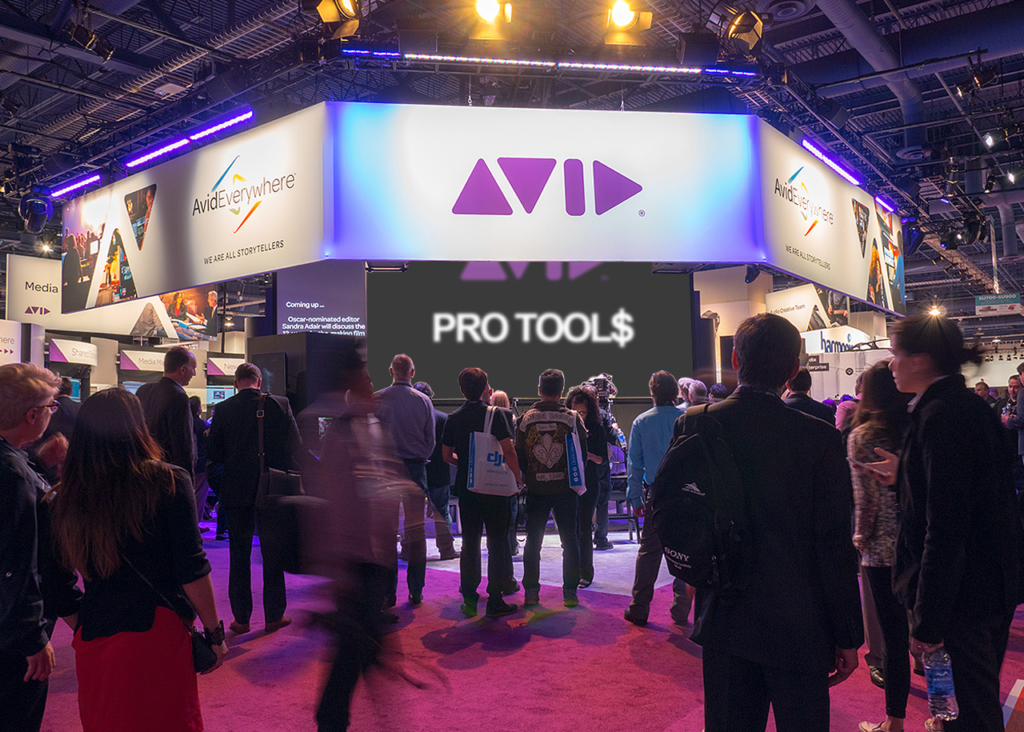 With their virtual chokehold on the professional DAW market, Avid's booth for 2022 attracted throngs of both begrudging endorsees and hecklers – all jockeying for a better position to see the unveiling of Avid's long-awaited ProTools 2022.5.
Though light on new features, Avid's latest release offers the flagship implementation of their new "Pay Buy The Minute" subscription plan – allowing ProTools users to pre-load subscription time on an RFID-enabled key fob that they can swipe for additional licensing time in increments as small as a single minute ($1.99) – up to an entire day ($34.99). 
"Since the dawn of the DAW, Avid has continued to meet our users with solutions that make sense for their work flow and our operating costs," says Rob D'Amico, Senior Product Manager. "Why pay up to $1000 for a perpetual license when you might only need to open the app for five minutes to bounce out a quick rough mix?"
This new pricing model also includes exclusive access to 1-900-PRO-TOOLS, which gives Avid users round-the-clock, hot, wet, and wild technical support access for just $4.99/minute.
BEHRINGER JUMPS INTO THE FAIRCHILD CLONE MARKET WITH THE BEHRCHILD 670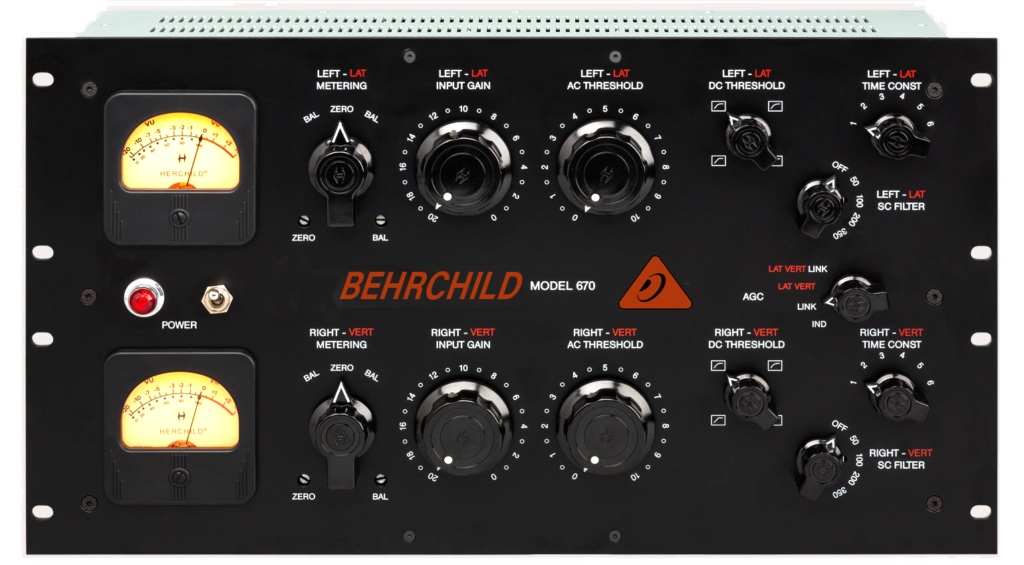 Inexplicably dressed as Dr. Robotnik (of Sonic the Hedgehog fame), Uli Behringer was giddy with excitement and Jägermeister, announcing Behringer's latest affordably-priced reincarnation of studio and electronic music's most classic designs.
Eponomously dubbed "The Behrchild" ($699 USD), Behringer's clone boasts a similar-looking faceplate to the original Fairchild 670, but uses several production efficiencies like surface-mounted IC's in place of transformers and two 15W oven bulbs to replace the original's twenty 6386 Mullard valves. 
With original Fairchild units continuing to fetch upwards of $50,000 or more, the market demand for the 670's near-mythical sound doesn't seem to be fading – even with lower priced alternatives like the Behrchild or Heritage Audio's recently released "Her-Child".
SSL ANNOUNCES "4K MODE" RETROFIT FOR ALL SSL 4000 SERIES CONSOLES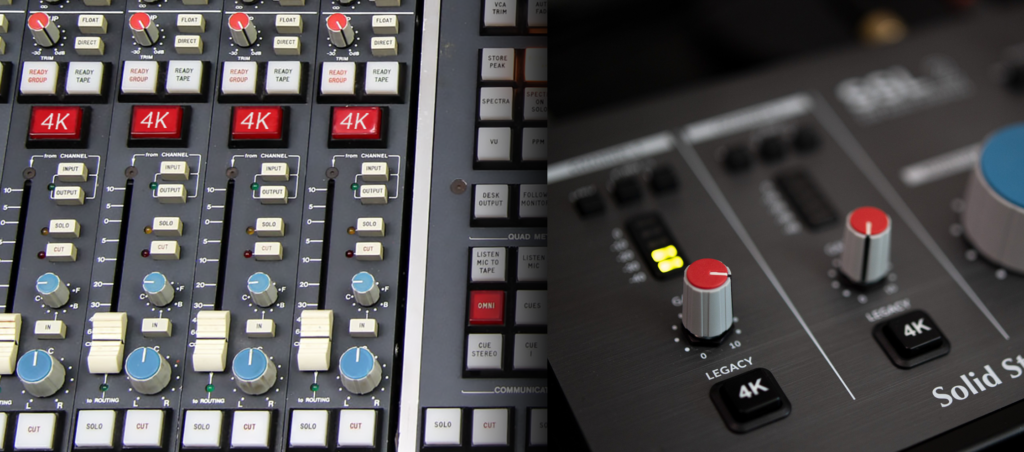 "For over forty years and counting, Solid State Logic has been lighting a path for the future of audio recording," states Niall Feldman, SSL Director of New Products. "However," he adds, "with thousands of our timeless 4000 series recording consoles still in use today, we are bridging the gap between our classic designs, our recreations of those classic designs, and, uh… our classic designs."
With their recently released "The Bus+" stereo bus compressor, based upon the master section of the venerable 4K-series console offering an additional "4K Mode", SSL are offering 4000 Series owners a "4K Mode" retrofit, putting the sound of their classic consoles right back inside their classic consoles. 
"Okay, look," says Feldman, leaning in closely, "I tried to talk them out of that whole '4K thing' from the getgo." Whispers of Peter Gabriel threatening a forced, company-wide listening party of his 1985 hit "Sledgehammer" on permanent repeat have continued to surface for years since Gabriel's acquisition of the Solid State Logic brand.
Offers Feldman, "I guess if you do hit the '4K' switch, it would maybe sound like our 8000 series consoles?" "Yeah, let's go with that," he added, briskly walking away towards the "Dire Straits: That Album Didn't Actually Sound That Good" Q&A with engineer Neil Dorfsman. 
B. Church was escorted off the Anaheim Convention Center property for "lack of decorum". Some things never change. 
Affiliate