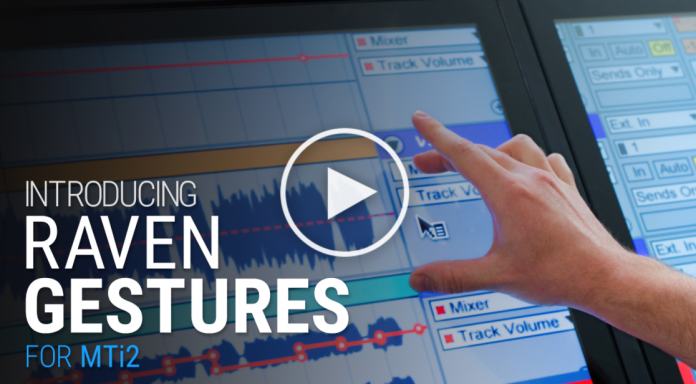 The Slate Raven is a centerpiece at Everything Recording HQ. This control interface proves to be the one of the most useful pieces of hardware in the studio. Mixing or tracking on the road has become a pain due to this great control surface. Now the software has been updated with one of the most major updates since its release.
Today we are introducing the next evolution of our RAVEN series Multi-Touch Consoles. Introducing RAVEN 3.3, including the first ever DAW Multi-Touch GESTURES, support for Cubase & Nuendo on PC, and much more!
"You just won the audio industry with GESTURES!" – Paul Wolff.
RAVEN Allows You To Mix Faster, Smarter, And With More Creativity. And It's AFFORDABLE.

You Can Get A New MTi2 For Just $999, And You Can Get Our
New CORE Station For As Little As $1999.
For more information visit http://www.slatemt.com/products/raven-mti/