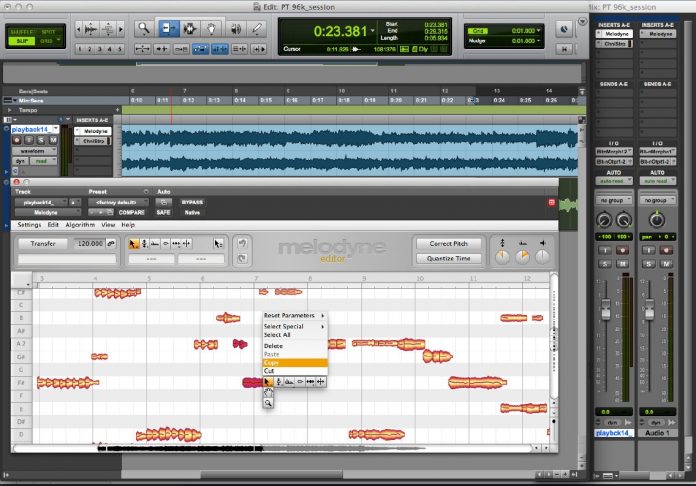 And now number 2 of the 5 plugins I need AAX is finally here. Celemony has been very quiet about AAX and I was worried that I was going to have to use the rewire version, but alas we are all OK. Melodyne, in my opinion is the best pitch and rhythm correction plugin that exist has been coded for AAX64 as well as some bug improvements have been made on top of this glorious announcement. Pro Tools 11 users, you're one step closer to having the best DAW with all of the plugins you've grown to know and love.
Celemony GmbH/ Munich, Sept. 12th, 2013 (ictw) – With a free update for Melodyne editor, assistant and essential, Celemony is now also supporting the AAX plug-in interface and, with it, the 64-bit operation of Melodyne under Avid Pro Tools 11.
The multi-award-winning audio tool Melodyne is in use on many Pro Tools systems. With the update to Version 2.1.1, Melodyne can now also be operated under the new AAX interface of Pro Tools 11, which employs 64-bit processing. This makes clear gains in terms of both performance and reliability possible – primarily when correcting and optimizing longer recordings.
The update is free of charge for users of the current Version 2 of Melodyne editor, assistant and essential and is already available for download. Besides AAX compatibility, it also contains a variety of bugfixes and optimizations, and is therefore recommended to all users.
For further information on Melodyne, please visit:
http://www.celemony.com/
Affiliate