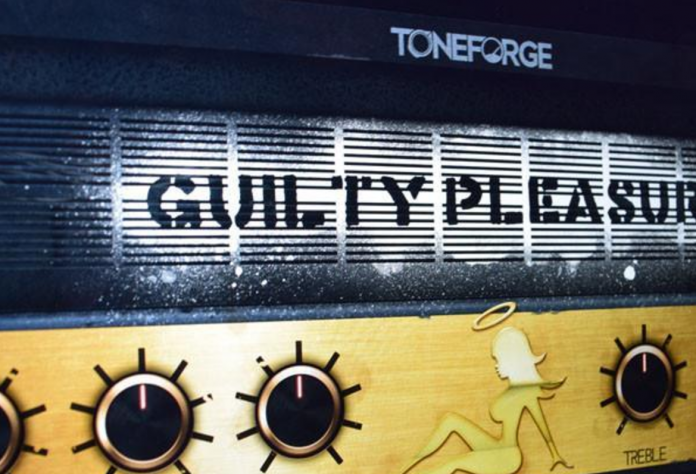 We've reviewed the Toneforge Menace (Review HERE) and were very impressed. Now JST is back with the Guilty Pleasure Amp Simulator.
November 3, 2016 – Michigan – Audio Entrepreneur and Producer Joey Sturgis (Joey Sturgis Tones, Unstoppable Recording Machine, Drumforge) has released his newest Guitar Amp Simulator, Toneforge Guilty Pleasure.
Toneforge Guilty Pleasure features a custom high-gain amp, four all new pedals (overdrive, delay, reverb, and, for the first time in Toneforge, a Wah pedal), two cabs and four microphones, the ability to load individual Impulse Responses (IRs), and improved post-processing. Designed by Joey Sturgis to create a final mix guitar tone immediately, the amp and effects work together in a way that makes it almost impossible to get a bad sound out of the plugin. Joey Sturgis Tones strives to develop plugins for music creators who need things to just sound good without much tinkering. These plugins are born from within the depths of recording sessions, and each are tested and used on real world albums.
Toneforge Guilty Pleasure is available now for an introductory price of $65, normal retail price $79. Learn more at https://joeysturgistones.com/tfgp
Affiliate