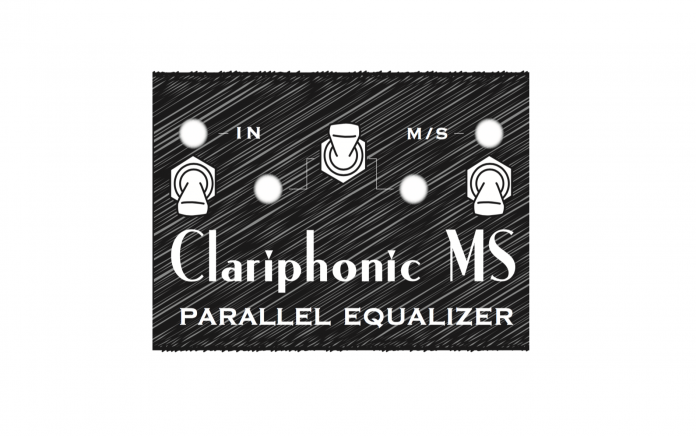 Considered by many as one of the most prized weapons in their hardware arsenal, the Clariphonic has proven to add the "expensive" sound most engineers have only dreamed of owning. The plugin version was updated not too long ago to include new features and Gregory Scott didn't want to leave the hardware out as well. Therefore the Clariphonic M/S was created. Not only does this purveyor of high frequencies get an added Mid-Side mode, but it also includes an optional "cut" feature to the Focus section. Now Pultec style cutting and boosting can be performed all in one 19″ rackmountable box. But there's more! Now all of your other hardware can be Mid-Side as well thanks to the new Mid-Side inserts on the back. Get your wallets out folks…
Los Angeles, CA – Kush Audio is delighted to announce the latest addition to its growing family of cutting edge audio tools: Clariphonic MS, an expanded version of the extremely popular Clariphonic EQ, featuring identical sonics and a slew of new functional enhancements that transform it into a more powerful and flexible processor.
The centerpiece of the upgrades is a selectable internal Mid/Side matrix which allows for more sophisticated EQ treatments than the familiar L/R operation. Clariphonic MS can also convert an entire rack of conventional signal processors into an MS powerhouse by way of the two MS insert jacks on the back of the unit, which allow any stereo processor to function in Mid/Side mode by inserting them between the Mid/Side encoder and decoder.
Other new features include 41-step detented pots for fast and accurate recall, a single relay-based Master Bypass switch, and the ability to switch the midrange Focus bands into Cut mode, allowing for a thoroughly modern twist on the classic Pultec-style push-pull on the treble.
"People have been asking for some of these features for years" says Gregory Scott, Kush Audio's benevolent dictator. "It's great to include all of them, plus a few more that no one saw coming."
Clariphonic MS will sell for $2199 MSRP, $1999 MAP. It will be available at authorized Kush Audio dealers worldwide by the time you read this.
For more information, visit http://www.theHouseofKush.com
With a focus on sleek industrial design, innovative product concepts, and artistically intuitive user interfaces, Kush Audio is redefining what customers want and expect from their pro audio gear and the people who build it.