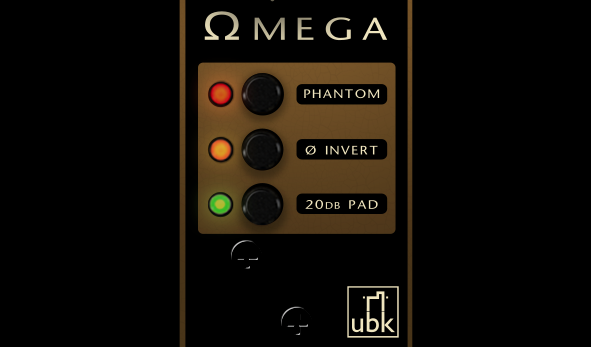 Analog / Digital mad scientist Gregory Scott is back with both new hardware and software. The Kush Audio Omega is a 500 series preamp that's made to be pushed. It also has a nice companion in the Transformer plugins. The two working together are made to deliver all of the vibe of some of the greats in vintage audio. The plugins don't just work exclusively with the Omega preamp. They can be used just to add some flavor to existing tracks. Review coming soon.
The Signature Mic Preamp from Kush
• Buttery Smooth, Detailed, Hi-Gain Capture
• Change Omega's Sound when Mixing with Transformer Plugins
• Use Transformer Plugins on everything else for Instant Vintage Mojo

Omega is supremely cool, because it's whatever mic pre I want it to be. Designed to capture a gorgeous sound, it is silky smooth, widely extended, and highly detailed. It sounds flawless.

But if I don't want flawless, I slap an Omega Transformer plugin on my Omega tracks, and the Transient Harmonic Coupling (THC) technology instantly makes everything sound like I recorded it with a vintage API. Or vintage Neve. Or…

Omega nails the sound of those old preamps, because it was designed as a complete sonic ecosystem.

Now I can choose which preamp to record with… after I record, when I'm actually mixing. Because what better time to make tone and transient choices? I can even adjust the gain after the fact as well, driving my clean crisp tones into dusty, crusty goodness. Or not, it's my choice.
Price: $599.00 (500 Series Preamp)
$ 29.00 (per Transformer Plugin)
For more information, visit http://www.thehouseofkush.com/#!analog/cy7t
Affiliate