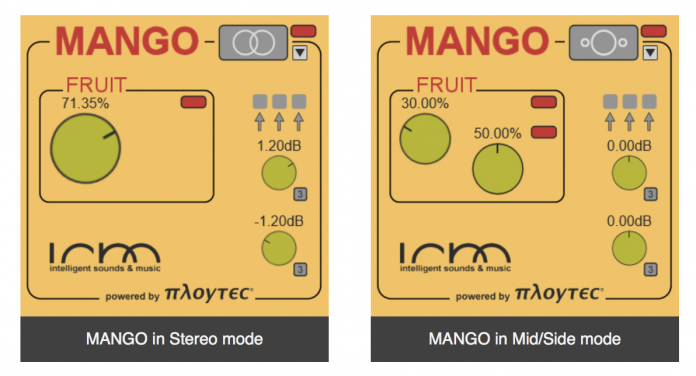 One knob plugins are great. They serve a specific purpose and are extremely easy to use. Ploytech has release Mango, A tool for "sweetening" tracks.
Ploytec GmbH/ ism/ Germany (April 26th, 2018) (ictw) – Ploytec, the audio specialists from southern Germany and intelligent sound & music, the Cologne-based plug-in experts, just released their newly developed audio tool Mango.
According to the makers, it's creating luscious sounds in an extraordinary musical manner. The fruity valve or tape like "decadent dessert" is supposed to take your audio material to another level. It's described to "add the perfect amount of ear candy" to your sound.
Primarily designed for mastering, Mango also changes the character of vocals and instruments. An additional Mid/Side processing option allows fine-tuning of the stereo base. It can be used in combination with their successful Aroma tools or standalone.
The plug-in is available as VST2, VST3, AU and AAX, Mac and Windows, free to try, EUR 69 to buy. Ploytec will be part of Superbooth, Berlin, May 3rd – 5th 2018, booth #0200, where they also show latest USB2 Audio technology, their new USB2 MIDI chip "GM2" and a MIDI clock tap tempo pedal called "ONE2".
Product page: www.ploytec.com/mango – www.ismism.de/mango
Affiliate