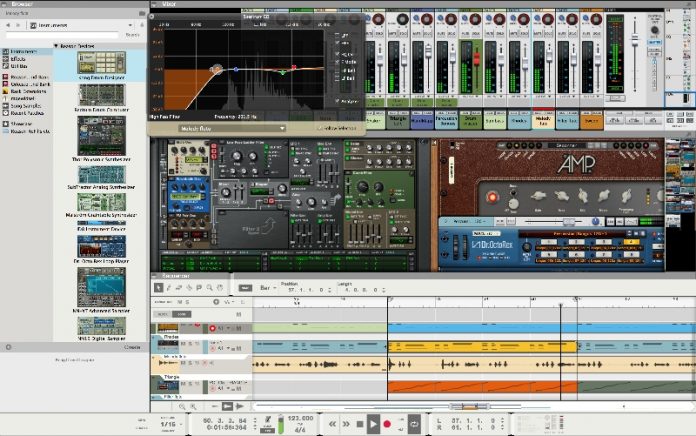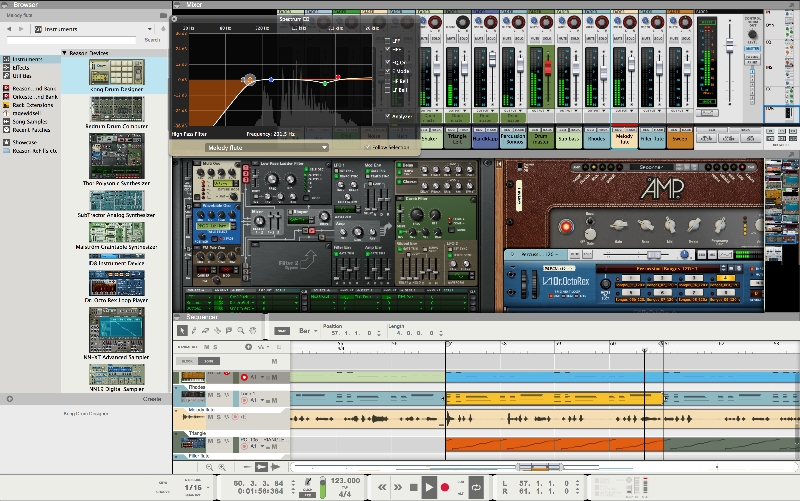 It looks like one of the easiest DAWs to operate is getting a little easier. Propellerhead announces today version 8 of their flagship software Reason, giving you a new designed interface as well as more functionality. If you've bought Reason on or after July 1,2014, you get the upgrade for free.
Stockholm, Sweden, August 7, 2014 (ictw) – Propellerhead Software today announced a major new version of its award-winning Reason music production platform. Reason 8 builds on the legendary music production software by introducing a completely redesigned user interface and streamlined workflow that makes it easy to create amazing music, faster than ever.
"Around the world, musicians and producers use Reason because it's the most fun and inspiring music creation platform available," said Leo Nathorst-Böös, Propellerhead Product Marketing Manager. "For Reason 8, we've taken everything people love about Reason and introduced a streamlined new user interface that makes it easier for new users to get started, and more fun for seasoned users to work faster."
Reason 8 introduces a redesigned user interface with a whole new look and even smoother creative flow, while the new browser and search window provides immediate drag-and-drop access to inspiring samples, loops, and patches. Expanding on Reason's included collection of instruments and effects are the new amps from Softube, bringing a variety of first-class guitar and bass tones to the rack. Countless workflow improvements make for a more streamlined music creation experience, allowing musicians and producers to move quickly from initial idea to a completed song. And with an ever-expanding selection of Rack Extension plug-ins available in the Propellerhead shop, Reason 8 provides everything users will ever need to make music.

Pricing and availability
Reason 8 will be available for purchase worldwide on September 30, 2014 at the following suggested retail pricing:
Reason 8 EUR €405 / USD $449
Reason Essentials 8 EUR €120 / USD $129
Reason 8 Upgrade (from any previous Reason version) EUR €129 / USD $129
Propellerhead is also offering a grace period for customers who purchased Reason 7 on or after July 1, 2014. Purchasing and registering a qualifying product today makes users eligible for a free upgrade to Reason 8 when it becomes available. For details see: propellerheads.se/freeupgrade
Affiliate