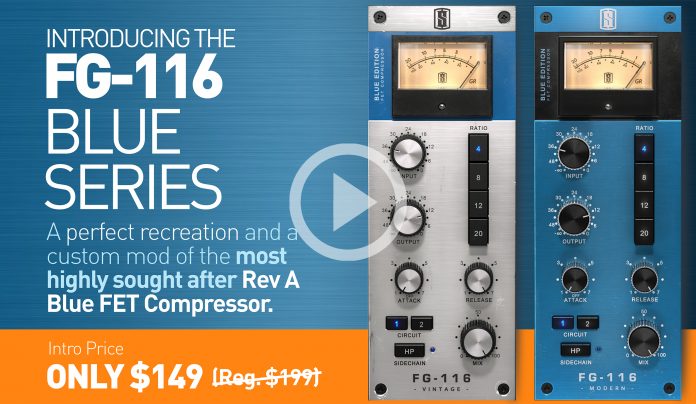 We all know Lord Alge swears by the blue face 1176. Everyone wants one but who has 5 grand laying around to buy one and even then, the maintenance bill is enough to make you pull your hair out. Steven Slate has footed the bill on the maintenance and modeled 2 REV A 1176s and even added one that has been souped up. They're $149 right now as introductory so go get one.
The FG-116 Blue Series adds the tone of two vintage REV A Blue FET compressors as well as two 'hot rodded' modded Blue FET compressors to your digital audio workstation. From lead vocals, to drums and almost everything in between, these two compressors might just become the favorites in your audio arsenal.
Watch the video below where Steven demostrates both compressors on multiple audio sources and gives pro tips and techniques.

The FG-116 Blue Series is $199, but it is being offered at an intro price of just $149!
Click the link below to take advantage of this offer:
http://www.slatedigital.com/products/fg-116-blue-fet-compressors/buy/
or just get the everything bundle and get all plugins including new ones for a year
Get the Annual Plan for $274: http://www.slatedigital.com/annual-everything-bundle/
Affiliate