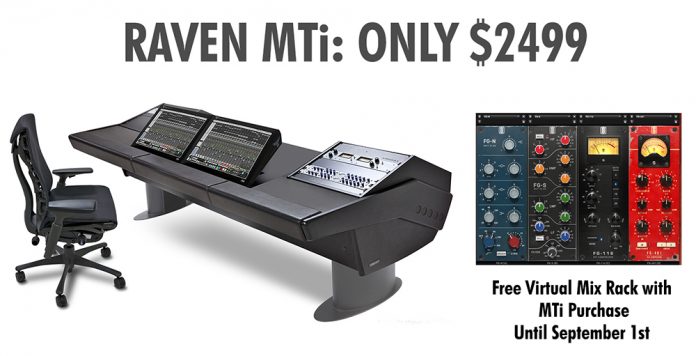 Even though I prefer my trackball and 2 screen configuration, the Raven gets more and more enticing each time I see it. It seems Steven Slate has become the Steve Jobs of pro audio, and now his award winning DAW control surface Raven, has been given an upgrade. The other plus is if you buy a Raven MTi or MTX before September 1, you will get one of the most anticipated plugins this year for free, Slate Digital Virtual Mix Rack (Review coming soon).
Introducing the Slate Media Technology RAVEN 2.0 Control System for the RAVEN series of Multi-Touch Production Consoles.
If you are a professional who creates music and audio, prepare to be amazed as you watch this video. Steven Slate takes you through the numerous new RAVEN 2.0 features that will allow you to work faster, smarter and more efficiently. Even if you've seen previous RAVEN videos in the past, you'll see an entirely new workflow and feature set that was designed by music professionals, for music professionals.
While this video focuses on RAVEN Control for Pro Tools, RAVEN Control also supports Logic X and will soon support Cubase, Nuendo, Studio One and Digital Performer.
FREE SLATE DIGITAL VIRTUAL MIX RACK
If you purchase a RAVEN MTi or MTX before September 1st, you'll get a FREE Slate Digital VIRTUAL MIX RACK PLUGIN. This amazing processor includes four world class analog modeled classics that are optimized for touch!


Price (Slate MTi) : $2499.00
For more information visit http://www.slateproaudio.com/products/raven-mtx/
Affiliate Link