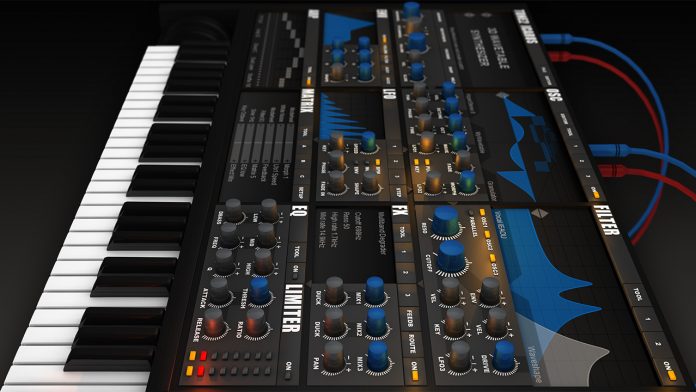 Icarus is an incredibly powerful synth that is like no other. Now Tone2 has released the Trance and EDM soundset for Icarus.
Huge supersaws, earth shattering bass and epic melodies. This set takes advantage of Icarus' powerful oscillator section and wavetable capabilities to deliver high powered sounds, which can act as the driving force in your productions. Whether you're looking for soaring leads, fresh synths, inspiring arps, vocal cuts, booming bass, crisp plucks or intense effects – it's all here!.

Highlights


210 sounds created by professional sound designers

Utilizing Icarus' powerful stereo hypersaw capabilities

The patches contain a large number of new wavetables and waveforms

Comfortable installation

Seamless integration into the user interface

Uses the new features of Icarus v1.1 or higher

Only high-quality content, no 'gap filler' patches

All sounds are properly programmed, they are 'not just samples'. The benefit is a larger dynamic range, more expression and the highest possible sound quality.

All presets can be altered with the mod-wheel

Genres
This set is suitable for Trance, EDM, House, Hardstyle, Dance, Synthpop, Trap, Rave and many other electronic genres.
Professional sound design
This soundset supports modwheel and velocity. For instant usability the volume of all sounds has been normalized carefully. The sounds have been created by a team of professional designers: Troels Nygaard, Markus Krause, Denis Baranov, Maliki Ramia, Nathan Fox and Sebastian Weaver.

For more info please visit the product page: https://www.tone2.com/html/trance%20-%20edm.html
Affiliate