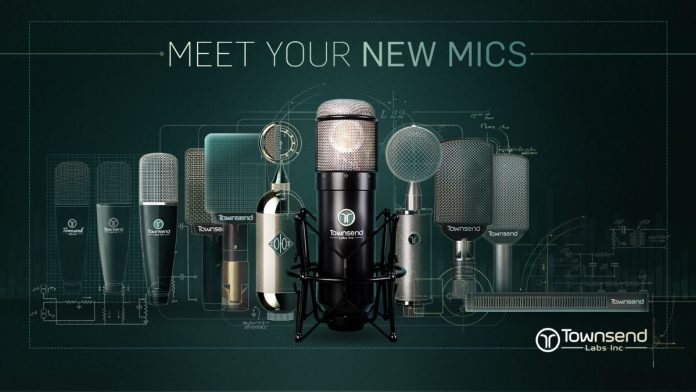 Townsend is leading the charge in microphone modeling with the Sphere L22. Version 1.4 of the Sphere software comes with ten more mic models for free!
We are proud and excited to announce that no less than ten new microphone models have been added to the Sphere plug-in. With the 1.4 update, which is free of charge, the collection now includes over 30 individual models. Version 1.4 of the Sphere plug-in is now available for all major native plug-in formats, as well as Universal Audio's UAD-2/Apollo and Avid's AAX DSP platforms.

The update adds tremendous value to the Sphere L22 system. When Chris Townsend and I launched the L22, we started with 11 microphone models. Then we added nine more last year, and now we're throwing in another ten models for a locker over 30 mics strong. It is a way of saying "Thank You" to our existing customers while providing more value to those that may have been waiting to buy. The Sphere mic collection now covers an even wider range of uses. No other modeling microphone on the market today gives you this combination of flexibility, authenticity, and stellar sonic options.

The Sphere 1.4 release adds three versions of the iconic 421 Dynamic, two DN-12 models based on vintage Austrian dynamic microphones in mint condition, and two distinct variations of the 409—the microphone for rock guitars in the 80s.

Expanding your sonic palette for vocals, acoustic guitars, and pianos, we're adding the LD-563 modeled after a legendary East German bottle mic. And we're also introducing the LD-017T, a commissioned model of a current production Soyuz 017 TUBE large diaphragm microphone.

The set of our fabulous ten is completed by the SD-416, based on the industry-standard shotgun microphone for that big voice-over sound in Hollywood-produced movie trailers we're all so familiar with.
The Sphere 1.4 update is available for native and DSP-based platforms (AAX DSP and UAD-2) immediately – at no additional cost.
For more information, visit https://townsendlabs.com/products/sphere-l22/
Affiliate