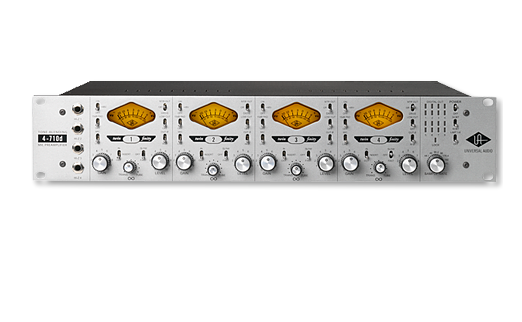 2010 was full of all sorts of surprises for the recording industry and some great stuff was released, so while you're still rolling around on the ground from all of the food you ate this holiday season, I was lazily throwing together old posts to fill up space on this site tirelessly working at Everything Recording HQ putting together a list of some of the best things to make their way into the world of gear. Fun fact:  Did you know Everything Recording HQ isn't accessible by car, airplane, or even steamroller? That's because its located right here *points to heart…. ahahahahahaha that's horribly awful, but its really not, its on a VERY large boat, True story. So without further stalling, here's the list and its purely based on what I thought was awesome this year. This is MY site so what else would you expect?!

NUMBER 10:
Nomad Factory Magnetic


Owning an actual reel to reel is a pain plus getting tape for one is getting harder to find, and with rarity comes price. So what could one do if they want that rich, warm sound on their tracks. Well you buy this plug-in. Their site still says its $49 which is around 90% off of normal price so if I were you, I would take them up on that offer and buy it before it goes WAY up. Lord knows that digital interface / pre-amp could use some character. I just bought this and will post a review on it very soon.
To buy, click HERE
NUMBER 9:
NSP Breakout Pedal


The iPhone / iPad has gone places we probably never thought a phone or a tablet could go. Now you can record on the go with it, use it for Auto-tune (ugh), and even use it as an effects rig for your guitar rig; but there's one problem with it, that tiny 1/8th inch jack and a crap pre-amp. So NSP saw this and made us this breakout box that takes whatever "iThingy" you have from gimmick to completely usable in the real world. This $115 box takes matters into it's own hands and delivers pristine audio to the iPhone, iPad, or iTouch. I'm really excited about getting my hands on one of these one of these days.
To buy, Click HERE
NUMBER 8:
IK Multimedia iRig / Amplitube


Continuing the iPad / iPhone / iTouch love fest, we have our next product, Amplitube. Review HERE. Amplitube is perfect for the musician on the go, or the parent who doesn't want to hear the progression of their offspring learning "Crazy Train." Replace the iRig interface with the breakout box (above) and you've got a fun addition to your live rig. Just recently, IK has released Amplitube 2 for iPad, adding features like extra effects, phrase learner to slow down those tricky licks, and a multi-track recorder all built in. Amplitube is $20 and comes with the basics to get you on your feet with added a-la-carte features that you can buy from inside the app. For more info, click HERE.
NUMBER 7:
E.A.R. Soundchecker


Not necessarily the most innovative or game changing, but still very useful, the Soundchecker will save the most valuable part of an audio engineer, NO NOT THAT, the EARS. Its basic design and easy operation is available in a flash for any environment. For more info, Click HERE
NUMBER 6:
Black Lion Audio AGB Compressor


It showed up a little late in the game, but that doesn't mean it made any less of a splash in the audio world. Black Lion Audio should be a bigger name than it is given the products it puts out and I mean that as the ultimate compliment. This compressor is based on the Neve 33609 and we all know how I feel about anything and everything Neve or Neve(ish). This 2 channel unit features a compressor section AND a limiter section and right now its only $895. For more info on the AGB Compressor, click HERE
So there's the first 5 in the countdown. Stay tuned for the next 5 whenever I feel like recycling old news.