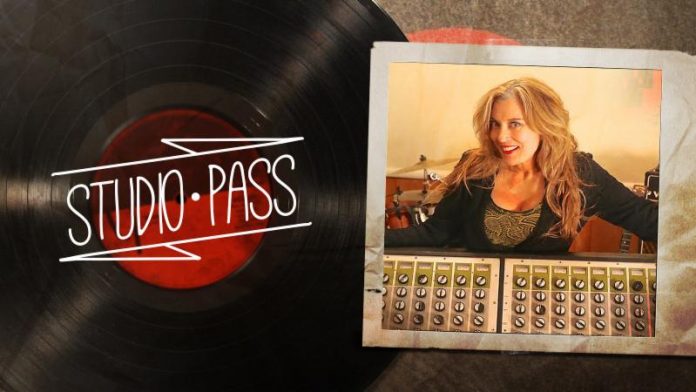 Sylvia Massy is hosting a free Creative Live Studio Pass workshop March 23rd and 24th. She is the complete package, not only can she mix circles around most of the guys in the business, she looks better than all of them! She also has released a new book "Recording Unhinged". Registration is free.
SEATTLE, Wash. – CreativeLive 'Music & Audio' has announced a free, two day 'Studio Pass' workshop to be hosted by veteran producer and engineer, Sylvia Massy, known for her work with legends like Prince, Johnny Cash, Tool, System of a Down and Red Hot Chili Peppers. The two day course will stream live for free on Wednesday, March 23 and Thursday, March 24 from 12:00 p.m. – 7:00 p.m. PST / 3:00 p.m. – 10:00 p.m. EST. Pulling from her years of experience and sharing stories from her newly published book Recording Unhinged, Massy will demonstrate techniques mastered over the last 30+ years as she built a career as one of the gutsiest and most innovative rock engineers. Massy will be joined in the studio by Seattle alt-rock band, Thunderpussy, as they record a track live from Seattle's Avast Studios. Head over to CreativeLive 'Music & Audio' at: https://www.creativelive.com/courses/studio-pass-sylvia-massy for more information and to enroll for free today.

Commented Massy: "It's time to high dive into the deep end. Join me in March when I'll be working with CreativeLive at Avast Studios to record the awesome Seattle band Thunderpussy. I'm notorious for my unconventional methods, and during this session I plan to demonstrate some outrageous techniques from my book Recording Unhinged. See you there!"

Stay tuned to CreativeLive's 'Music & Audio' channel at: http://www.creativelive.com/audio for more information on "Studio Pass: Sylvia Massy" and other upcoming workshops.
Affiliate