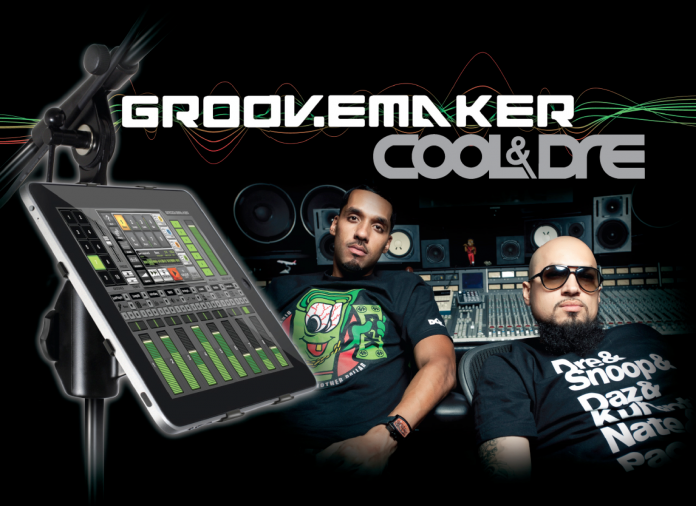 I know this site is IK heavy but you know what, when you're good, you're good and they've cornered the market on my heart, on all things iPad, iTouch, and iPhone. I've got the David Guetta Electro Beats from UviTouch and will make sure to get my hands on this as well. I get pretty pumped about beat making software and I can prove it. As we speak my pupils are dilated from an eye exam and looking and I'm not even sure what is being said because I am dictating to my good friend C from the phone. I think C is the prettiest girl in the world and think EVERYONE should watch her first video for her vlog HERE. Also I have to admit, I have posted news updates from the bathroom while going #2.
-Whats taking so long on that last sentence C?
-No reason dear, I just mispelled something. How do I get the product info in here?
–Copy and Paste from the press release.
-Thanks sweetie! Here goes guys… hope it works

Oooooops *Cute mischievous smile… Lemme try again Bryan. Psst, don't tell him but I meant to do that and I'm gonna act like I didn't know how to delete it.
IK Multimedia is proud to announce GrooveMaker Cool & Dre for the iPhone®, iPod touch® and iPad® are now available from the iTunes App Store; the artist-inspired music creation and loop remixing apps featuring the sounds of today's hottest R&B/hip-hop genre.
Straight from the studio of this multiple Grammy® winning production duo, Marcello 'Cool' Valenzano and Andre 'Dre' Christopher Lyon have teamed up with IK Multimedia to release "GrooveMaker Cool & Dre", the apps for every level of aspiring music producer to make the style of hip-hop beats currently heard on today's hottest urban and adult contemporary radio. Musicians who love the music from major hit record labels in the styles of Cash Money, Interscope and Def Jam, or the beats behind today's superstars like Lil' Wayne, Trey Songs, Mary J. Blige, and Nicki Minaj, will love remixing loops and making music with GrooveMaker Cool & Dre.
GrooveMaker Cool & Dre apps for the iPad and iPhone/iPod touch are now available from the Apple iTunes App Store for only $9.99/€7.99 each.
This brings the number of currently available GrooveMaker applications to 13 style packs.
For more info, click HERE


Affiliate