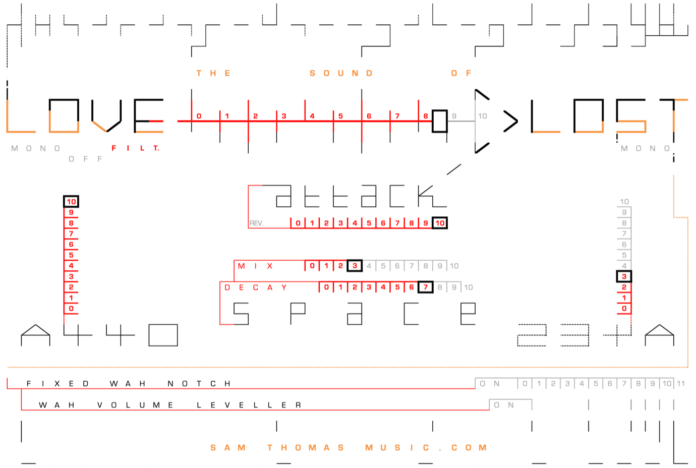 Instead of doing a review for this post, I decided that the Virtual Instrument "The Sound of Love Lost" was unique enough on its own to warrant an article on the making of. Also, instead of me trying to describe it, why not let the creator himself explain. Today we have Sam Thomas showcasing how he made this very innovative and fresh-sounding Kontakt/NKS Virtual Instrument.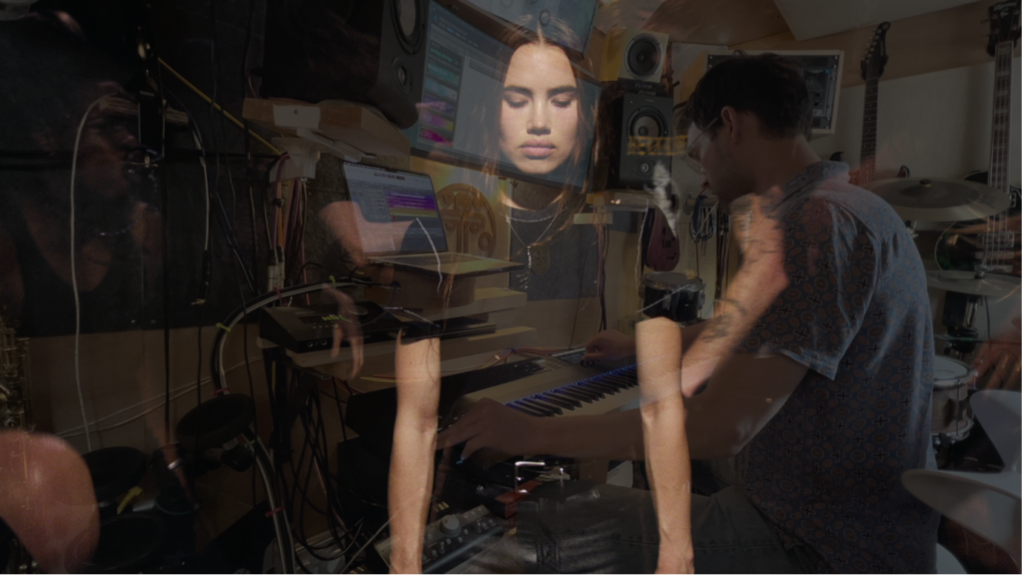 What on Earth is "The Sound" of Love Lost?
I am honoured to have been given the floor by Bryan at ER to write about my debut, labour-of-love sample-instrument for Kontakt/NKS, The Sound of Love Lost. What on earth is 'the sound' of love lost? The answer isn't straightforward and spans most of my 15 year career as a composer/producer and multi-instrumentalist. The simplest answer is that it features in the climax of my new single 'Love Lost', released with Isamaya Ffrench, taken from our debut collaborative album 'Mantle', mixed by David Wrench and mastered by Heba Kadry (released by Iconoclast).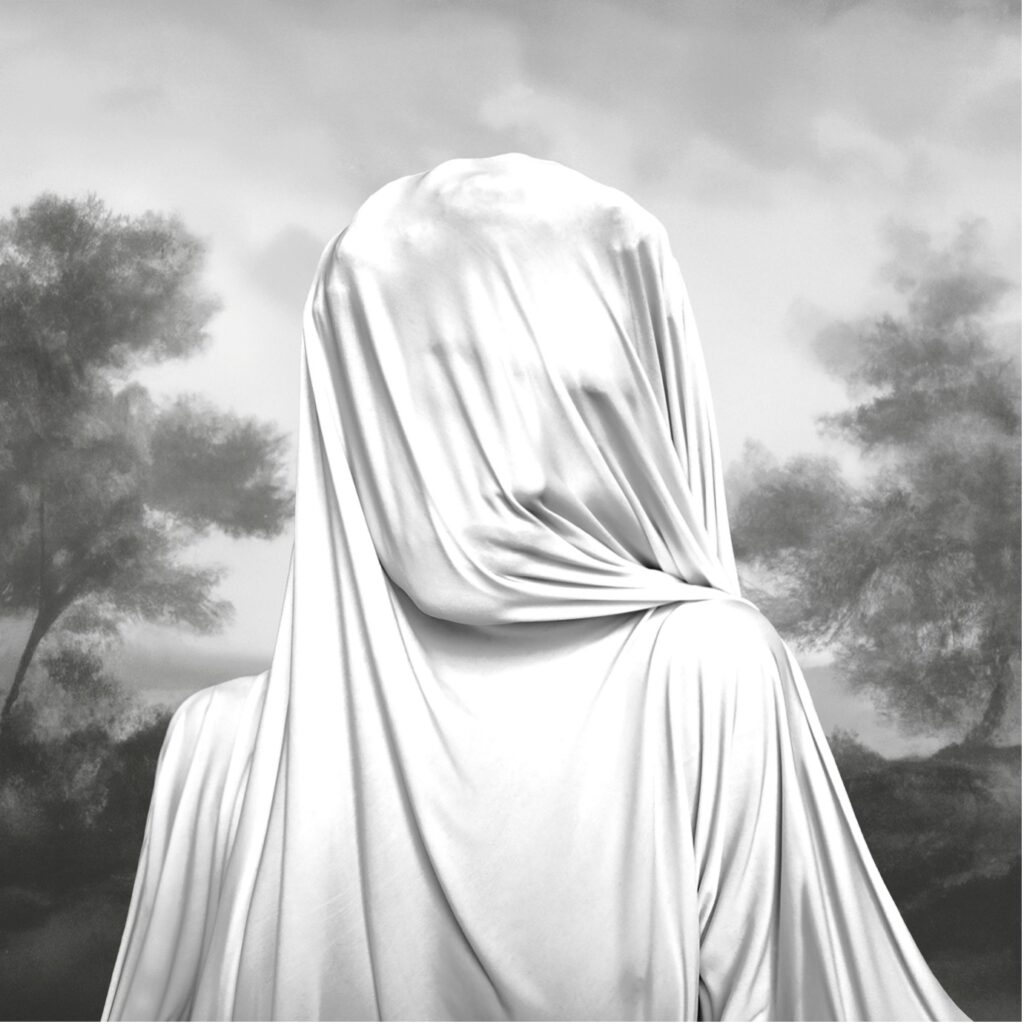 More info, sound/video demos and the order link can all be found at samthomasmusic.com/the-sound-of-love-lost
Since releasing my debut solo album 'Blind Theatre', produced by Mark Sutherland of Café Music Studios, I've been lucky enough to have run my own studio for around 7 years. As is the case more and more with producers of my generation, I have needed to rely extensively on sample libraries, especially in order to create my signature 'full-scale' cinematic sound.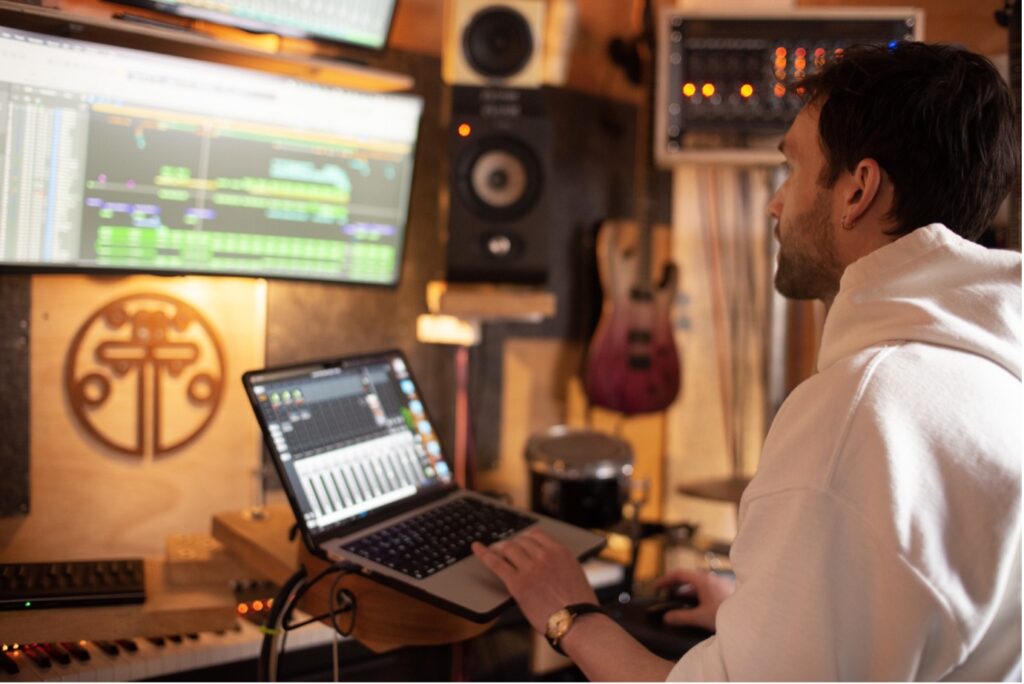 Determined to Do Something Unique
The market is highly saturated with amazing sounds, and my take is that more and more of music production is increasingly about curating sample libraries to taste – being in the know about the best one to select for yourself or the client in any given situation and doing it quickly in order to maintain creative momentum. Because of these contextual factors, for my own instrument I was determined to create something unique. I wanted a sound that wasn't quite a guitar, synth or organ but that carved out a niche somewhere in the space between all three. Something that, love it or loathe it, couldn't be found anywhere else.
The name is as much a part of this as the sound. It is ambiguous and, I hope, evokes a feeling, it is more than just a technical description. TSOLL started life from a not-particularly-celebrated guitar pedal, the Boss GT8, it grew from there to become my personal favourite of all the sounds I've ever come up with and now I want to share it far and wide.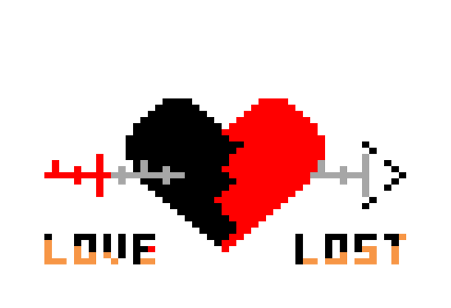 Happy Accident
When studying music at The University of Westminster, I was primarily concerned with becoming the best guitar player/composer I could be, rather than sonics. For live shows I wanted to be able to flick quickly between different sounds and the GT8 was my solution. As I've become increasingly experienced in sound and production I've replaced every part of the GT8 on my pedalboard with superior or analogue pedals, but cumbersome as it is, there's one sound I stumbled across by accident: impossible to accurately recreate with anything else to the best of my knowledge, and believe me I've tried. It's essentially a super high-gain lead sound mixed with GT8 synth, pitch and sometimes wah effects. I've always found it to be an endlessly fun, exciting and versatile sound: it has a ginormous, throaty Godzilla-esque growl that glitches and 'craps out' in a perfectly imperfect way, such a human sound from such a digital pedal. I started using it mainly as this highly textured and harmonically rich, sludgy bass sound but increasingly realised that the higher I played it the sweeter it became and could therefore be used as a lead tone or layered to become a beautifully ethereal pad.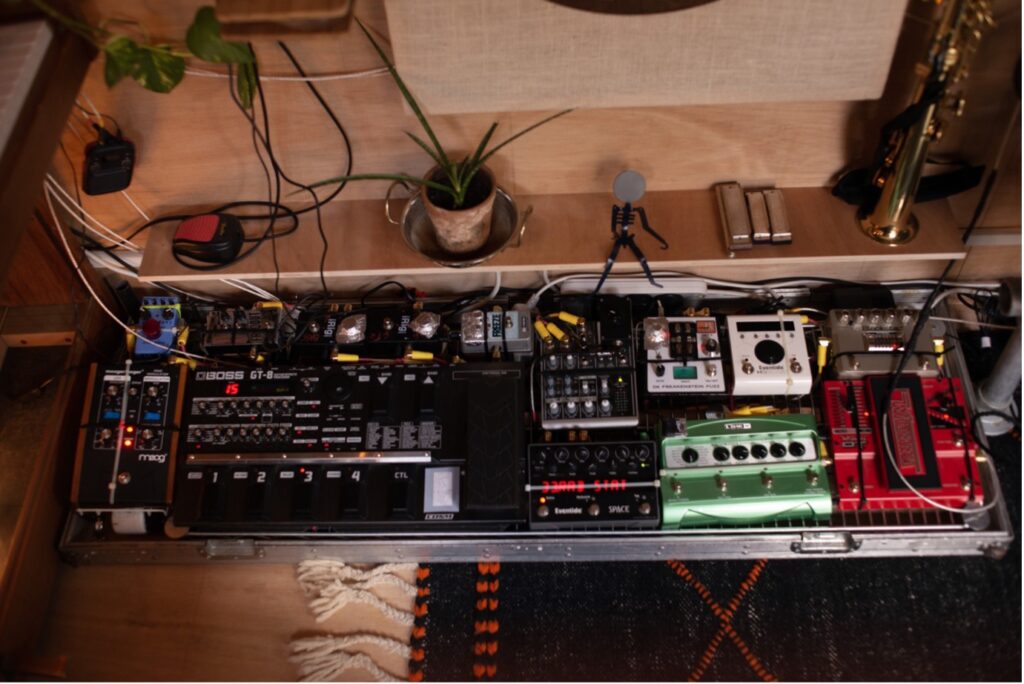 Over the years I have refined, tweaked and optimised it to be the best it can be. I removed any trace of nasty amp-model to make the source as pure as possible. I have experimented running it through various pedals on my monster-sized pedal board to get just the right amount of warmth and harmonic enhancement. I made sure the chain was as pure and as perfect as it could be with Mulder Audio cabling throughout. I experimented putting it through various amps over the years and settled on a guitar/bass amp combination, with all the highs rolled off on the bass amp, effectively using it like a subwoofer.
You get the picture, essentially, I felt like this sound was like a gift that I had a responsibility to preserve, optimise and share.
Meticulously Sampled
For the sampling itself, I wanted to capture every aspect this one sound really meticulously, as I think it's versatile enough and doesn't need layering with other banks. I started with the bass-end and let the notes ring out naturally to get the full evolution of growly movement and texture that comes as the note dies off. This ended up being 20 seconds so I then used an Ebow or sustain pedal to replicate the hold further up in the most natural way possible.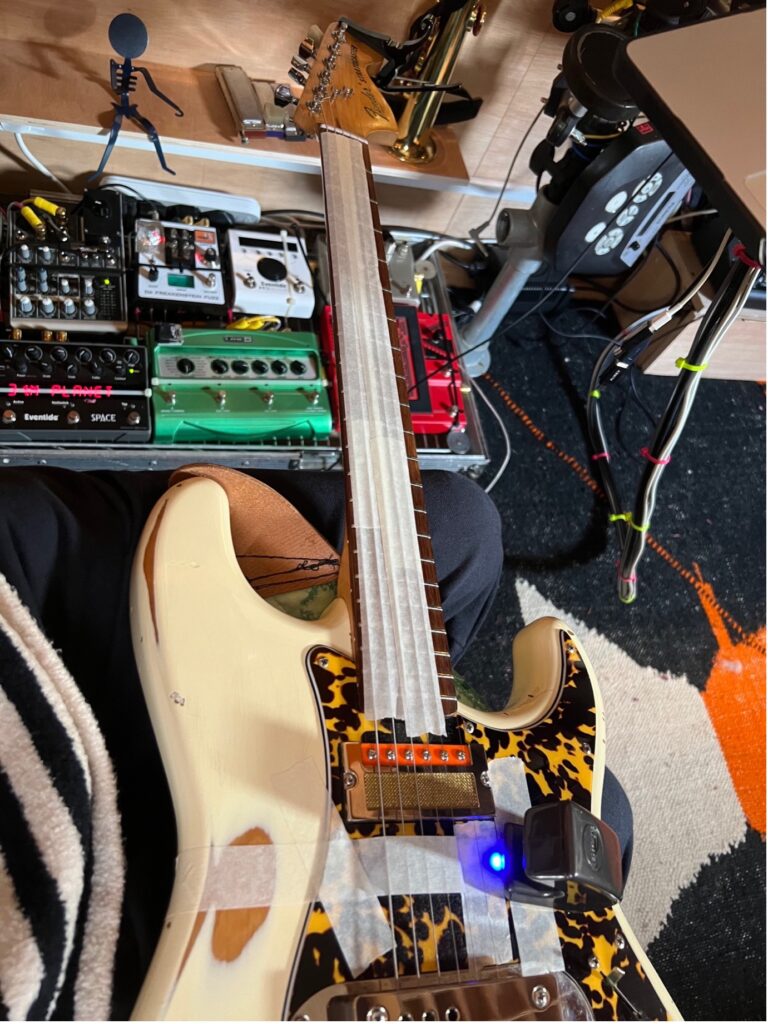 On the GT8 the sound has quite a different character if the wah is or isn't on and these two sounds became the basis of the 'Love' (no wah) and 'Lost' (with wah) halves of the instrument. I decided to go for a 'step wah' approach sampling each note 11 times for the 'Lost' sound (counting from 0), the 11th being the same notch value as 10, but with full sustain across all the notes rather than a natural bass tail, so in the bottom end the note doesn't relent from the intensity of when it's first played.
These notches can be triggered by velocity or via a slider and can make for some really interesting dynamic rhythmic staccato effects. Every note passed individually through a Cranborne Audio Camden 500 preamp and an Empirical Labs DocDerr for extra warmth, harmonic enhancement and just the right amount of tape sim. Finally I added some unusual (funnel shaped from top to bottom in the case of 'Lost') and sometimes moving panning effects and enhanced the sound as a whole, before sending it to mastering engineer, Anni Abigail Casella to do further enhancement and optimisation with fresh ears.
That "Ah-ha" Moment
Without wanting to get too off topic, I feel that failing to mention what a momentous feeling the inception of the instrument was for me, would be failing to tell the whole story. I do a lot of meditation and due to my obsession with music and sound, when I have really deep meditations I 'hear' the experience a lot in my head. I had a particularly deep and sudden meditative experience like this and was totally blindsided by this ginormous energetic feeling inside of me that translated into imagined sound. It shifted something in me and finding a way to recreate this sound as best as I could in the real world instantly became an obsession. Because of the chaotic nature of the sound, playing it polyphonically on guitar isn't possible, but I realised that if I sampled it across and entire 88 key range and played it as an enormous sustained chord: that would be the closest possible recreation of what I 'heard'.
Back to its name sake, the Love Lost song, it seemed so serendipitous that I had this experience just in time to get the instrument ready for the release date. Not only did the (guitar version of the) sound feature heavily but I had gone a stage further with it, and blended two instances of it in different tunings to create a sinking-feeling phase effect. The song starts in A440 tuning and gradually slips down to finish in a mix of A440 and A432. I included this effect within the instrument itself, I also liked the A432 meditation and new-age conspiracy connotations being part of the marketing, a bit of a gimmick perhaps but a fun one I thought and there's no denying that it does create an interesting effect to blend the two tunings together. The panning is also swapped with one tuning and the other so blending the two fills in any gaps and makes the result more symmetrical.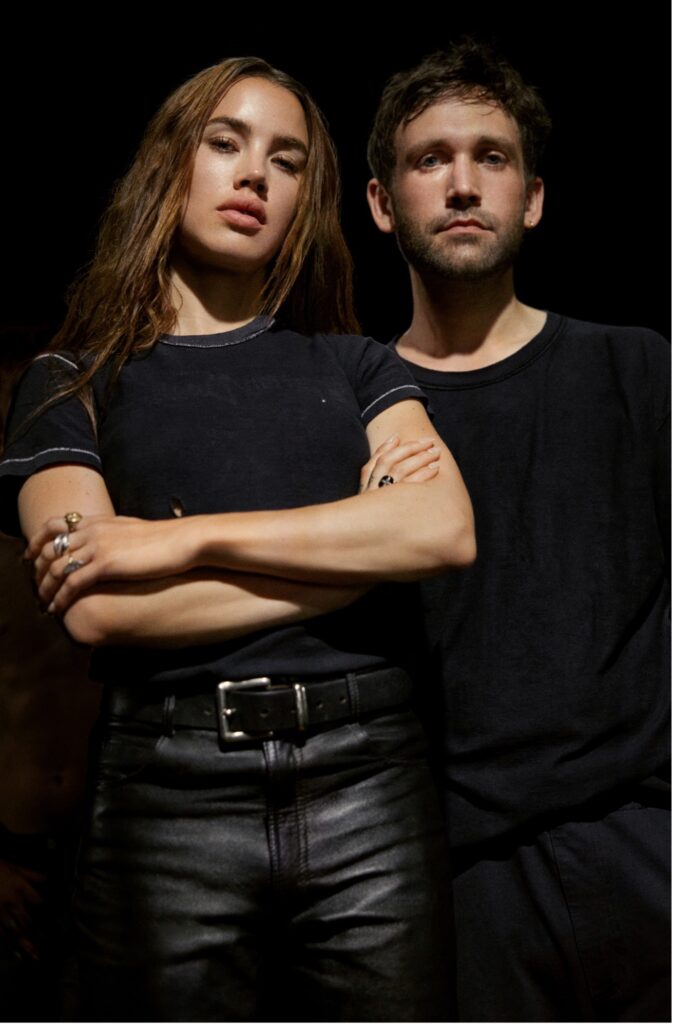 I hope this background on how the instrument came to be is of some interest and that it contextualises it and justifies its reason for being. I also hope people go on to get as much enjoyment and creativity from it as I have had in the past, and continue to get from it in its new incarnation.
For more information and to purchase, please visit. https://www.samthomasmusic.com/the-sound-of-love-lost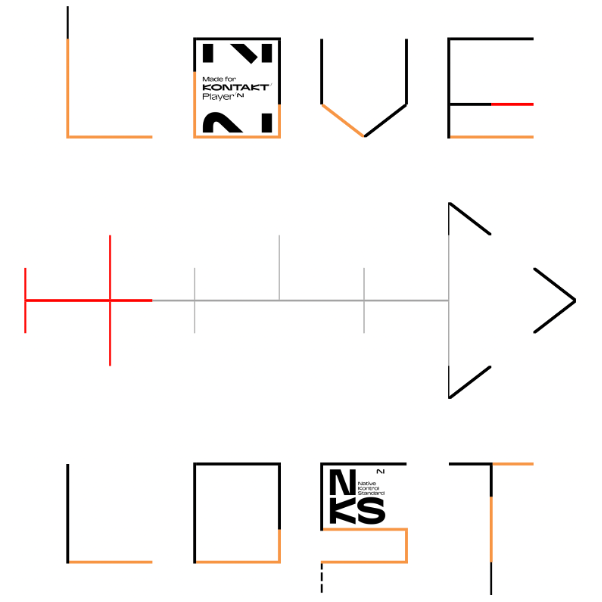 Affiliate