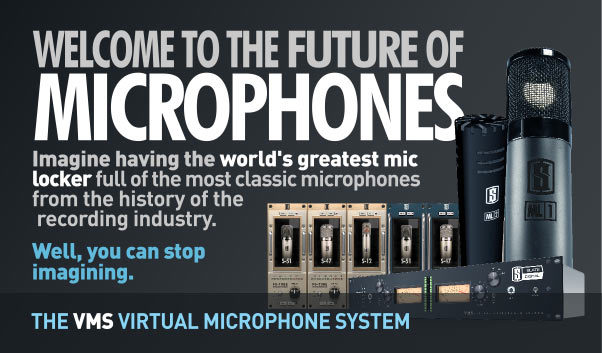 I'm sorry but I'm a huge fan of 90% of the stuff that Slate puts out. I haven't had much of a chance to use a lot of the hardware but if behaves anything like the software, we have another novel product. Continuing on the concept Antares has with Mic Mod, Slate pairs hardware with software to create a system that can give you all of the great mics in one piece of gear.
Imagine having a microphone locker filled with the world's most classic vintage and modern microphones. Audition dozens of microphones on any source to find the perfect match. Then pair your microphone with the ideal microphone preamplifier to finalize the recording chain of your dreams.  With the VIRTUAL MICROPHONE SYSTEM from Slate Digital, it is now a reality.
No word on price but they're showing is off at NAMM and there is a video below.

Affiliate