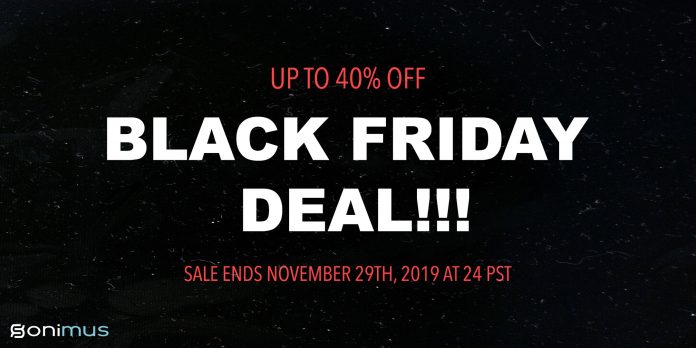 Sonimus makes some great plugins. They throw their own spin on classic hardware. Their Satson Channel Strip incorporates a 500 series style bank of preamp, compression, and EQ in one plugin.
The input channel features a fader to drive the input gain with a choice of regular or Fat, starting with transparent, going all the way to all out dirt.
The Compressor is an SSL Style compressor with a high pass that runs all the way up to 3kHz.
The EQ features a 4 band with an additional hi and low pass filter. I would highly suggest getting Satson Channel Strip!
As you buy more plugins, you get more off.
Buy 1 Sonimus product  – 10% off
Buy 2 Sonimus products – 20% off
Buy 3 Sonimus products – 25% off
Buy 4 Sonimus products – 28% off
Buy 5 Sonimus products – 30% off
Buy 6 Sonimus products – 32% off
Buy 7 Sonimus products – 35% off
Buy 8 Sonimus products – 40% off
View all Black Friday Deals – Start Shopping Now
Affiliate