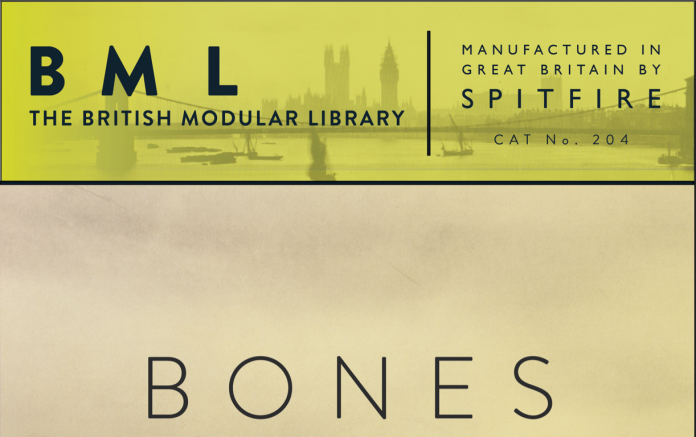 Look out EastWest, you've got a new contender on the sample libraries. British virtual instrument developer Apritfire audio has added trombones to the mix in Bones Vol. 1
LONDON, UK: compositional tools creator Spitfire Audio is proud to announce availability of BONES Vol. 1 — adding trombones to the ultimate detailed brass collection as part of its BML (British Modular Library), a longterm project to create the greatest-sounding, deepest sampled, and ultimately future-proofed living orchestral virtual instruments collection on the planet — as of March 1…
Following in the fabulous footsteps of HORN SECTION Vol. 1 (featuring essential articulations for both solo horn and horns a2 — a2 meaning two players on each) and LOW BRASS (tuba, contrabass trombone, cimbasso, and cimbasso a2), BONES Vol. 1 represents the eighth instalment in the ongoing BML series of virtual instruments for Mac (OS X 10.6 or higher) and PC (Windows 7) with its essential articulations for trombone allowing composers to add further fine detail, musical expression, beauty, and focus to their work.
As working award-winning composers themselves, the collective that is Spitfire Audio appreciate what it takes to make world-class film, TV, and games music. As such, BONES Vol. 1 is a carefully curated selection of articulations from two trombone sections — Tenor Trombones a2 and Bass Trombones a2 — to provide everything needed to compose great music for a brass section. As implied by name, future volumes will follow, featuring soloists to provide three different players of each size on different instruments in different positions when played tutti (together). Of course, creating the greatest-sounding, deepest sampled, and ultimately future-proofed living orchestral virtual instruments collection on the planet takes time. Rome wasn't built in a day, after all!
London is where it's at here, however. In keeping with the rest of Spitfire Audio's acclaimed BML range, BONES Vol. 1 features the best musicians working in London today, playing rarefied and priceless instruments; indeed, The English Session Orchestra comprises the finest session musicians, all of whom have played on the majority of A-list film scores recorded there as part of a healthy mix of seasoned session players interspersed with international soloists, high-profile chamber musicians, and emerging young talent. To that end, producer/engineer extraordinaire Jake Jackson has been charged with recording BML at Air Studios in Hampstead, one of the finest recording studios in the world and host to many fine film scores, including Gladiator, Harry Potter, and James Bond, as well as countless top-selling classical recordings. A selection of rarefied microphones fed via Neve 'AIR Montserrat' preamps through the world's largest Neve 88R console onto a finely maintained Studer two-inch tape machine — making BML the only orchestral sample library on the market to be firstly recorded to tape — then finally to 24-bit/96kHz digital audio via high-end Prism AD convertors combine to produce a great sound.
Yet the BONES Vol. 1 success story does not simply stop there. There's so much more to making great-sounding samples from those great- sounding recordings than might first meet the eye — or even ear! Firstly, all the talented players involved were rigorously recorded in situ and meticulously mixed with precise perspective and placing to lock together with each and every BML module as if they were all in the same room when recording. Why? Well, when you start putting sections together, it simply works — no mixing, panning, or careful manipulation of reverbs required!
Deeper still, recorded deeply with up to eight-round robins and numerous dynamic layers and controls, BONES Vol. 1 also features many scripting and sampling innovations developed when producing the seminal SABLE volumes and MURAL string ranges for BML. It comes complete with the same intuitive GUI and full feature set, such as a comprehensive selection of microphone perspectives, plus time- and effort-saving measures courtesy of Jake Jackson's masterful mixes. Moreover, additional expression features, including intensity, tightness, and control of release triggers, serve to provide BONES Vol. 1 with even more human-like elements and abilities to tweak the sounds to any user's heart's content. According to Spitfire Audio co-founder Paul Thomson, "You've got the full monty — the full range — there. It's exciting for us to hear the whole thing coming together."
All told, then, BONES Vol. 1 really represents an exciting ready to play straight out the box experience for creating ultra-realistic, true- sounding mockups, demos, and masters. Music is really where it's at, then. Thanks to BONES Vol. 1, composing great music for a brass section has never been easier or sounded better from a virtual instrument perspective. To try is to buy!
BONES Vol. 1 can be purchased and downloaded directly from Spitfire Audio for £279.00 GBP (subject to VAT within the European Union) from here: http://www.spitfireaudio.com/products-page (Note that this will require a full version of Native Instruments KONTAKT 4 or 5 to run.)
For more detailed info and an awe-inspiring audio demo please visit the BONES Vol. 1 webpage here: http://www.spitfireaudio.com/bml-204-bones-volume-1
Watch Spitfire Audio co-founder Paul Thomson's telling BONES Vol. 1 video walkthrough here:
https://www.youtube.com/watch?v=vfWkNIoN6-4 
Affiliate