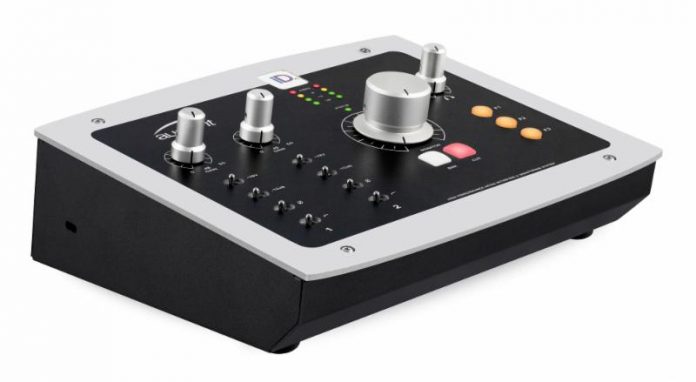 Audient is known for it's crystal clear preamps and large format consoles. It seems the manufacturer has dropped the price significantly to $599.00 from $799.00. That's a huge price change and totally worth every penny.
Bath, New Hampshire (March 20, 2015) – British audio equipment manufacturer Audient announces a new, significantly lower price point for it's class leading, TEC Award nominated iD22 USB audio interface and monitoring system to $599 MAP (Minimum Advertised Price). Introduced to the market in late 2013, the iD22 initially carried an MSRP of $995 and sold for $799 MAP.
"We closed a record year in 2014 and significantly increasing our iD22 customer base" said Audient's owner Simon Blackwood. "Coupled with new, and expanded distribution for 2015 in the US market, this has allowed us to offer the iD22 with the David Dearden-designed all discreet ASP console mic preamps at this extremely competitive price. With its comprehensive feature set and sonic performance, we believe the iD22 is the best value interface on the market and now it's even more affordable."
The iD22 is a high-performance audio interface and monitoring system with two analog inputs, ADAT in|out and six analogue outputs driven by Burr Brown 24-bit/96kHz convertors. The iD22's preamplifiers use the discreet class A circuit design from the company's large format ASP consoles which are used in over 1000 studio's worldwide, to provide clean and musical characteristics that sound stunning on any session.
Price: $599.00
For more information on Audient iD22, visit: http://audient.com/products/id22
Affiliate