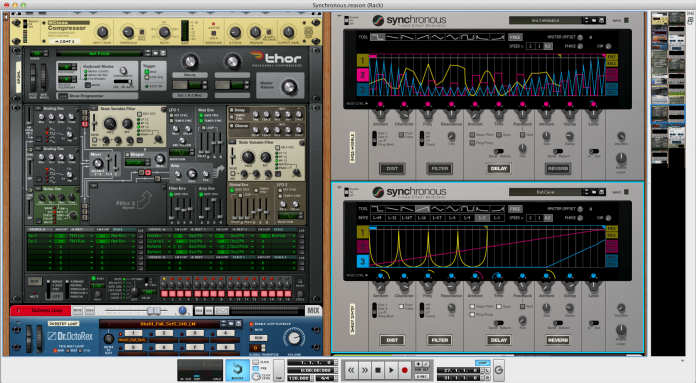 Once again people, my mental anguish is your gain. This time I had issues getting Propellerhead Reason to show up in Pro Tools 11 as a rewire. The fix is actually very easy and can be used with other plugins or rewire software. What you have to do is delete the "installedAAX" file and restart Pro Tools. The file can be quite tricky to find on newer OS X versions but alas I've got you covered.
In OS X, click on your desktop to pull up the "Finder" option in your top menubar.

Click "Go" and once you're in the "Go" menu, press the "alt" key. This will bring up the hidden "Library Folder" which will take you to your: [your user account]/Library/. This folder may not be hidden depending on your version of OS X.

Once in the "Library" folder, go to /Preferences/Avid/Pro Tools

Inside this folder is a file called "InstalledAAXPlugins" file. Delete it, clear your trash, and reboot Pro Tools.

Pro Tools will rescan all plugins (this may take a while) and you will have Reason.
Problem solved.