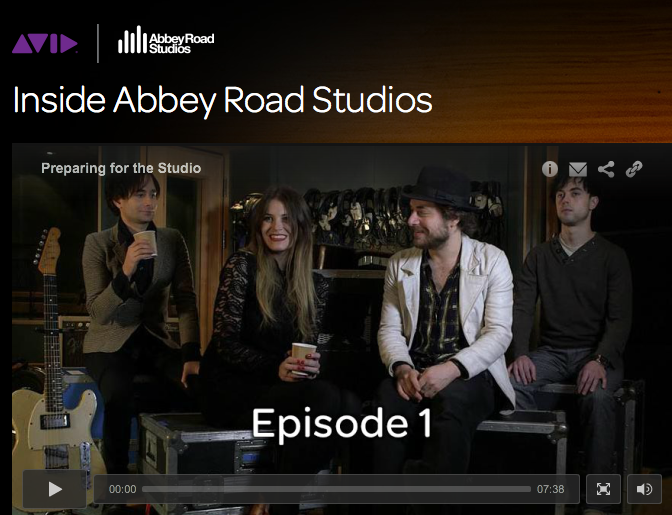 We all know about Abbey Road Studios. Wouldn't you like to be a fly on the wall at a session in this iconic studio? Well if not, go away. If so, then boy do we have a treat for you. Avid gives us all access to emerging band, Strangefruit recording tracks from their new album. Episode 1 is out now and soon more episodes will premiere.
Avid has launched Inside Abbey Road, a web-based documentary series set inside the legendary Abbey Road Studios in London. In the series, Grammy-nominated producer Greg Wells (Adele/Rufus Wainwright/Pharrell Williams/Katy Perry) records and mixes emerging UK band Strangefruit's new song, using Avid's industry leading music and audio post-production DAW, Pro Tools®|HDX. The song, "Tell Me," is the first single from the band's upcoming debut album release, Between The Earth and Sea.
The documentary series shows Wells working with Strangefruit, a group that describes its musical influence as "fuzzed out and leftfield indie rock, plangent folk and vintage jazz." Viewers will get a rare inside look at the creative decisions made in pre-production and hear recording tips and advice from Wells about improving every aspect of a project, from tracking to the final mix.
The first episode, Preparing for the Studio, is live now on the Avid website. The next three episodes will premier:
• May 23: Going to Abbey Road Studios
• May 30: Getting the Sound
• June 6: The Producer
To watch the videos, click HERE.