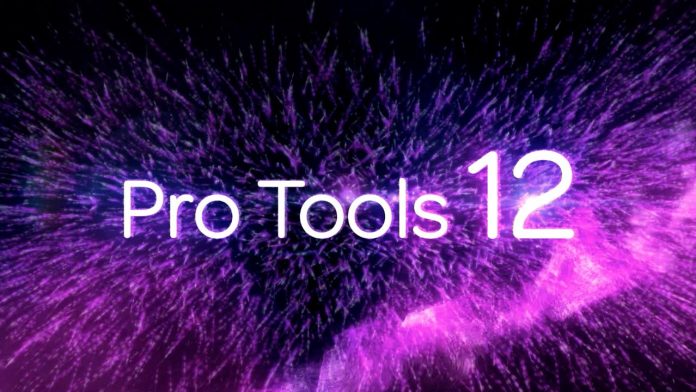 Pro Tools 12 is now here with all sorts of different purchase options. This update focuses more on the experience, giving you a myriad of tools for the modern musician. You can choose from flexible plans to lease or own the operating system, even going as far as offering a yearly plan that keeps you up to date for a lower rate. I'm not really seeing anything as far as performance enhancements but some people have claimed it's faster.
Avid® today announced that the next generation of the industry-standard digital audio software, Pro Tools® 12, is now available. This release features new flexible licensing options, offering customers the choice to subscribe for as little as $24.99 per month, or to buy it outright with an annual upgrade plan.
These new options make it easy for users to stay current with future software upgrades and innovations as they are released at no additional charge. Pro Tools 12 delivers on Avid's commitment to deliver more choice to customers for accessing and deploying their tools, a key element of Avid Everywhere™.
With Pro Tools 12, customers will also get access to forthcoming Avid Cloud Collaboration, Avid Marketplace and Avid Artist Community innovations, designed to provide a more efficient, collaborative and profitable connection between artists, media professionals and their audiences.
Avid Cloud Collaboration
Avid Cloud Collaboration is an integrated set of collaboration workflows that makes it easy for groups of artists and audio professionals to work together on the same project. These integrated workflows eliminate the time-consuming manual file management required when relying on generic cloud storage solutions by automatically synchronizing project changes across the group.
Avid Marketplace and Avid Artist Community
The Avid Marketplace delivers a convenient in-app purchase experience to Pro Tools for plug-ins and apps from Avid Connectivity partners, and a community for connecting talent with collaborators, for buying and selling content, and for storing their work.
The Avid Marketplace enables artists and professionals to:

Get plug-ins and apps immediately: With the Avid App Store, artists can find and immediately download the latest plug-ins and applications from Avid Connectivity Partners directly from within their creative tools (available now)
Find new talent and start new collaborations:  With the Artist Community, any media professional and organization can search for the skills and specialties they need on a project, find new talent and potential collaborators and start a working relationship (coming soon)
Share their work with the world: The Avid Content Marketplace provides a new channel for artists to monetize their work by sharing it with a wide network of potential purchasers – with all licensing and rights agreements worked out through automatic templates (coming soon)
Store their work and collaborate with other professionals: With Avid cloud storage audio professionals can post sessions to their own cloud storage space and invite others to collaborate on projects (coming soon)

Seventeen additional plug-ins and nine new plug-in bundles are now available in the Avid Marketplace and as in-app purchases in Pro Tools.
For more information on different pricing options and to purchase, visit http://www.avid.com/US/products/family/Pro-Tools

Affiliate