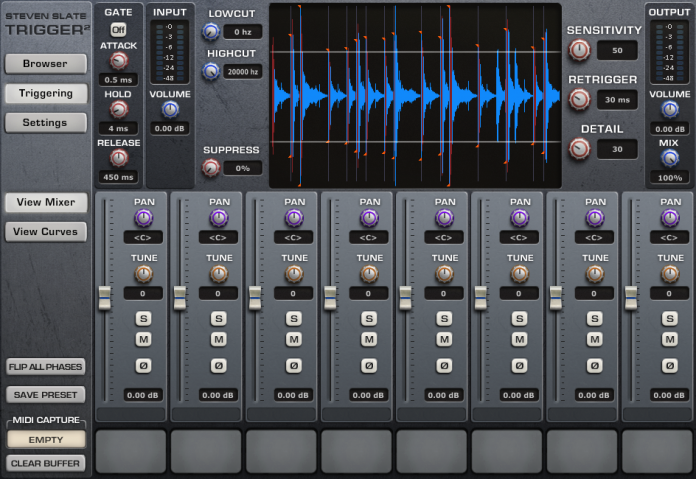 Slate Digital has been great about staying on top of the Trigger 2.0 fixes. They wanted to release an AAX-64 version of their drum replacement program as soon as possible and have faced a few bugs along the way. These fixes are just small fixes, but as with any piece of software, it's good to keep it as up to date as possible.
Hi Everyone!
Version 1.0.9 is now available for download from your user account area. You may access your account through the Slate Digital website, "My Account" tab.
Issues Fixed
.PRS preset loading wrong instruments in some cases
Some rare instrument load errors [Internal]
What's New
Improved resampling quality
Added support for Aiff (.Aif and .Aiff) sample loading
Reporting Feedback
When reporting feedback, do not reply to this email address. Please login to your help desk account at Slate Digital Support. Click "Ask A Question…" and choose the "Product Support" > "Trigger 2" Category.
If a bug you have reported has been fixed with the new release, please kindly update your tickets instead of submitting a new one.
Thanks, and enjoy!!
For more information and to download, visit http://www.slatedigital.com/ and click on the "my account" tab.
Affiliate