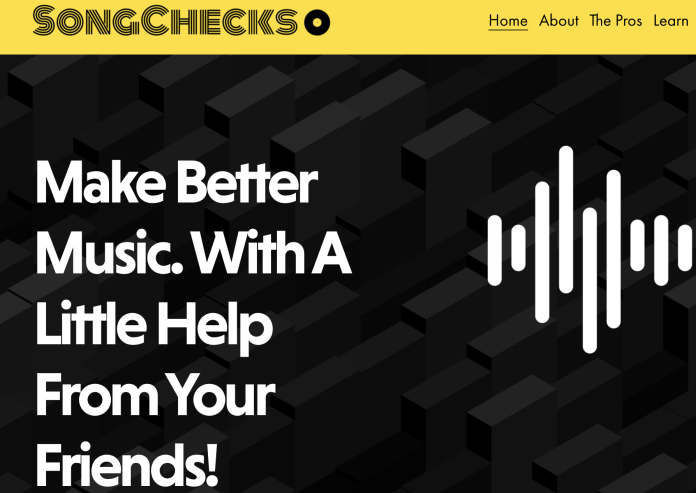 Ever wondered, "what would Lu Diaz think of my banger?" Or even, "is my overall balance Billy Decker approved?" Now you don't have to. SongChecks is a newly released website that makes this a possibility by connecting you with seasoned veterans in the industry. For a reasonable fee, these mixing and mastering engineers will listen to your mix, and offer suggestions. Prices vary per engineer but start around $150.00.
SongChecks Is A Curated Platform For Producers, Mixers, Bands, And Songwriters Of All Levels And Locations To Get Affordable Written Feedback On Your Songs From The World's Best Music Talent.

Rather than do the work for you, which is too expensive for most aspiring music makers, the experts on SongChecks will tell you what you need to do yourself to make your song or mix sound better.

Yes, 'better' is a subjective term. But there's a reason why most artists you listen to choose to work with the 'top' producers, mix and mastering engineers.

The feedback you'll receive on SongChecks will be in the form of written notes emailed directly to your inbox and could include everything from production suggestions and mix improvements to arrangement ideas, EQ and compression tips, and beyond. Basically, anything that catches the pro's ears.

Their helpful guidance comes from years of experience working with talented music makers. All the pros are in demand from record labels and chart-topping artists. They're on SongChecks because they genuinely want to pass on more of their knowledge to the next generation of mixers, producers, and songwriters.

You won't be getting the back and forth dialogue with the pro that you would from working directly with them. But that process of exchanging ongoing dialogue with a top producer or mixer and having them work directly on your music is often prohibitively expensive for indie artists.

Our objective is to empower you to become more proficient at the craft of writing, self-producing, or mixing your own music — or the music of others. We see it as a learning process.

And unlike an online course, the feedback you'll get on SongChecks will be specific to you. It's not generic. It relates to your song or mix only.

Along the way, you'll get your songs and mixes heard by some of the most influential figures in the music industry: the hitmakers. Maybe (just maybe) you'll be 'discovered' in the process!

SongChecks is the initiative of independent songwriter, mixer, and digital media entrepreneur, Zolton Zavos.
For more information and to see the list of who all can help you out (the list is IMPRESSIVE), visit https://www.songchecks.com. Who knows, Everything Recording may throw down a couple of hundo and write a review on it in the future.
Affiliate