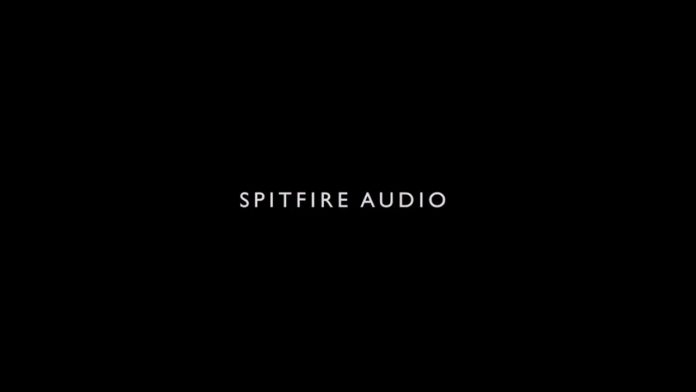 Spitfire continues their streak of releasing evolved versions of their Evo Grid series with three new "Evolutions".
LONDON, UK: Spitfire Audio is proud to roll out ANGULAR STRING EVOLUTIONS, FRAGILE STRING EVOLUTIONS, and WOODWIND EVOLUTIONS — respectively representing reimagined versions of EVO GRID 1, EVO GRID 2, and EVO GRID 4, three of the British music technology company's classic sample libraries that introduced its ingenious 'evo' (evolution) concept to a rapidly receptive audience as long, evolving chamber strings and woodwind performances, providing them with infinitely-inspiring micro-movements, realistic textures, and shimmers, now available as dedicated plug-ins with specially curated presets — as of March 19…

Who better to introduce that revolutionary — and now evolutionary — concept than Spitfire Audio co-founder Christian Henson? "Evos are short for evolutions, and the concept came to me whilst eating a sandwich — or, rather, not being able to, but, as it turns out, this sandwich changed composing for many of us," the ever-creative music-to-picture composer begins, before expanding on his tasty theme thus: "I was commissioned to write the music for a major, 13-part TV series — each part an hour long, with wall-to-wall, epic orchestral music. There was a catch, though. They gave me, like, no time to write it. So I found myself composing, arranging, orchestrating, and programming 25 minutes of music… a day! So I decided to make my own kind of mini sample library; I got a group of musicians to play really long notes that changed — sometimes subtly, sometimes radically — over time, so I could sustain a chord and eat my sandwich, but the chord would continue evolving and changing. It worked — really worked! So we decided to make a thing, which is what we like doing at Spitfire Audio; we went into a studio and recorded a whole bunch of different evolutions."


Evolutionary, dear Henson! However, the revolutionary backstory does not simply stop there, inspired in no small part by the British-built EMS VCS3, which made musical history upon its introduction in 1969 by being the first commercially portable synthesiser available anywhere in the world, thanks to its innovative modular matrix-based patchboard dispensing with the telephone exchange-like cabling of other (much larger) modular systems in favour of making space- saving connections with (removable) coloured pegs. Picking up the telltale thread, Christian Henson has this to say: "To organise these evolutions, we took inspiration from an old vintage 'Putney' synth; we put them on a grid — an Evo Grid, and we also thought it would be fun to include a RANDOMISE function to increase the unexpected. And, since releasing these inspiring textures, movements, swells, and surprises, we've gone on to make Evo Grids with our friend Ólafur Arnalds; I've made one featuring shruti boxes and harmoniums for …TUNDRA — even Eric Whitacre made us an Evo Grid with his amazing choir, because it turns out that this sandwich-based inspiration made a difference. It's become a welcome — if not essential — addition to composers around the world. And the next chapter? Well, we've put it into our own sophisticated plug-in. Welcome to our new, even more gorgeous grid!"


Get this, though: that "…gorgeous grid…" positions 'pegs' via an onscreen 12 x 48 modular matrix-like arrangement, allowing users of that reimagined remarkable trio of Evo Grid-based libraries let loose by Spitfire Audio as dedicated plug-ins to access their respective recordings across 12 intervals, organised in a grid with an almost infinite number of possible configurations. Instantly select which evo (evolution) sits on each of those 12 key ranges, toggle pegs, or hit FEELING LUCKY? to generate randomised evos. Replay the MIDI, and no cue will ever sound the same twice!

That apart, ANGULAR STRING EVOLUTIONS really represents an extraordinary collection of long, evolving chamber strings, providing composers with a unique palette of inspirational tools with which to create ultra-minimal, realistic textures, shimmers, and micro-movements — from tense and spine-tingling to beautiful and moving, making holding listeners spellbound easier than ever. Easy as eating a sandwich! Easier said than done, Spitfire Audio had handpicked a chamber ensemble of the UK's most progressive string players (4,3,3,3,1) back in 2015. Then they were tasked with performing a range of very long, subtly evolving notes, employing a diverse set of techniques and articulations ably captured to tape — via the finest vintage mics, Neve preamps, and the last Cadac studio console ever built — by engineer extraordinaire Nick Taylor in the dry, vintage craft acoustic of London's legendary Air-Edel Recording Studios. Spitfire Audio's 2019 update transforms those evos by migrating them to the easy-to-use dedicated plug-in that is ANGULAR STRING EVOLUTIONS. In doing so, Spitfire Audio Head of Product Stanley Gabriel has also created 12 new presets to add to the existing 10. The presets highlight the range of possibilities that can be achieved through Evo Grid technology — from simple tutti patches containing all 48 evos spread evenly across the keyboard to specially curated patterns. Pushing onwards and upwards, users can choose between a whole range of signals, and — in the updated version — these can be used in any combination or all at once in any patch, providing even more control.

Continuing Spitfire Audio's tasty — and tasteful — evolutionary journey, FRAGILE STRING EVOLUTIONS dates back to those same Air-Edel Recording Studios- hosted sessions with Nick Taylor, this time focussing on the more beautiful, tender, and moving tonal range of each instrument involved, resulting in 48 instinctive, lengthy evolutions, with an abundance of possible combinations. Christian Henson — having spent 18 long months working on the BAFTA-winning Alien: Isolation survival horror game based on the Alien horror film series — had felt the need for a straight note that just did 'something' every once in a while at random intervals to bring a sense of life and movement to any scene, so these 'episodic' evolutions are the jewel in the library's crown. Again, another makeover makes these evos fit for 2019 by migrating them to the easy-to-use dedicated plug-in that is FRAGILE STRING EVOLUTIONS — this time with 13 new presets created by Stanley Gabriel above and beyond the original 10.
During those revolutionary recording breakthroughs at Air-Edel Recording Studios back in 2015, Spitfire Audio also tasked the notable Nick Taylor with creatively capturing some of the UK's finest, most progressive woodwind players to perform beautifully orchestrated long notes that evolve with subtle increases in intensity and expression, while employing a diverse set of techniques and articulations, to create sounds from another world. With two different lineups of players providing a nuanced selection of sounds — some more 'reedy', some more 'flutey', users of today's easy-to-use WOODWIND EVOLUTIONS plug-in can choose from WOODS — made up of a range of flutes and clarinets — and REEDS — made up of oboe, cor anglais, bass clarinet, baritone sax, and bassoons — which can be used separately or together. Try selecting from no fewer than 19 new Stanley Gabriel-created presets to get the creative juices flowing.
Fortunately for all, WOODWIND EVOLUTIONS comes complete with a number of front panel-accessible effects — just like its reimagined ANGULAR STRING EVOLUTIONS and FRAGILE STRING EVOLUTIONS siblings… three tools designed for producers, composers, and sound designers looking to create spellbinding, award-winning material from the moment their fingers hit the keyboard! Time to celebrate with a sandwich, surely? 

ANGULAR STRING EVOLUTIONS can be purchased and digitally downloaded as an AAX-, AU-, and VST-compatible plug-in that loads directly into a DAW (Digital Audio Workstation) for a time-limited introductory promo price of £199.00 GBP (inc. VAT)/$249.00 USD/€249.00 EUR (inc. VAT) until March 21, 2019 — rising thereafter to an RRP of £249.00 GBP (inc. VAT)/$299.00 USD/€299.00 EUR (inc. VAT) — from here: https://www.spitfireaudio.com/shop/a-z/angular-string-evolutions/