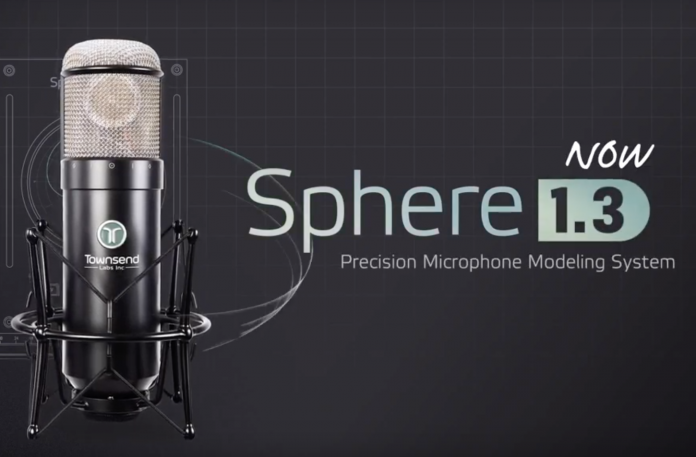 The L22 is an extremely intriguing mic, offering the capabilities of an entire priceless mic locker. Now the Sphere plugin supports AAX DSP.
OUT NOW: Sphere 1.3 – AAX DSP Support
Your Workflow, Your Sound, Your Sphere

We are very excited to announce that we have added yet another major platform for our Sphere plug-in: AAX DSP.

Ever since its initial introduction, the Sphere plug-in has been available for all major native plug-in formats, as well as on Universal Audio's UAD-2, Apollo and Arrow platform. With the addition of AAX DSP support in Sphere 1.3, owners of Pro Tools HDX systems can now enjoy perfect integration of the Sphere microphone into their existing DSP-based workflow, and monitor the over 20 included microphone models in with near-zero latency while recording.

This free update means that existing Sphere owners now get even more out of the product they already love. But it also means that we're opening Sphere up to even more professional music and post-production power users who are used to the low-latency, high-performance HDX workflow. The Sphere L22 is the first and only microphone modeling system in the market to deliver this solution.

Whether you've been waiting for this all along or are learning about Sphere for the first time: it's time to unlock the finest microphones in recording history on HDX. Download the free software installer including AAX DSP and get started right away.
Please note: If you don't use Pro Tools with an HDX card, you don't necessarily need to update. If you have Sphere 1.2 then you already have all of the latest mic models and features. Just hang tight until the next update with new mic models is ready!
For more information, visit https://townsendlabs.com/products/sphere-l22/