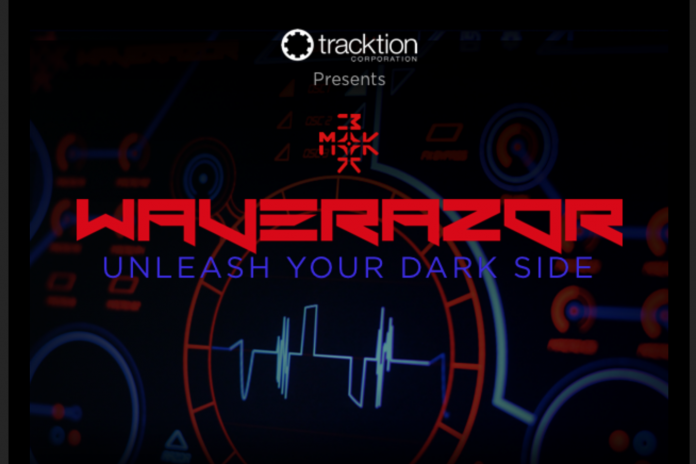 The Tracktion DAW is slowly sneaking up on the big boys with its unique interface and features. Now they have ventured out in the Virtual Instrument field with WaveRazor
Unleash your dark side with Waverazor — a futuristic synth that gives you the power to splice waveforms into aggressive new sounds. The patent-pending oscillator design utilizes a new form of synthesis to produce biting leads, glitched-out basses, cinematic pads and everything in between.
Twist and torture every parameter of sound using a central oscilloscope for precise waveform creation. Morph multiple parameters at once using an array of performance controllers. The collection of included presets provides a launchpad into endless sonic exploration.
Tracktion's newest contemporary music production software has landed! To try or buy your copy of Waveform, or to review the various Waveform bundles, go to Tracktion's MARKETPLACE.
Affiliate