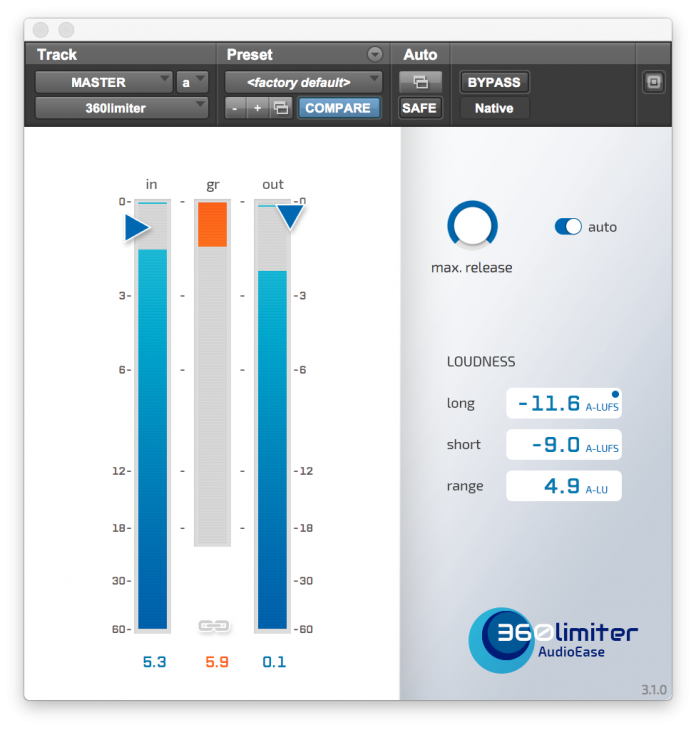 Altiverb is most likely the absolute best convolution-based reverb. Their 360 Suite is no different. On top of intelligent monitoring tools, the 360 suite now has a Limiter added to the bundle.
Version 3.1 is a free update for the 360pan suite
– it adds 360limiter: Look ahead peak limiter with adaptive release time and (A)LUFS loudness meter, that will bring your first to third order ambisonics mixes up to professional delivery levels.
https://www.youtube.com/watch?v=OxaeTbCwQjA
– 360pan suite now runs in Windows Pro Tools Ultimate.
– the 360monitor's view is now smoother, lighter on the CPU and, using a resize-button, bigger because the rendering has been transferred from your computer's CPU to the Graphics Processor.

Along with this we have sturdier head tracking with the latest models head trackers plus new templates to include the 360limiter.

Key features of the 360pan suite are:
– 360pan suite is designed from the ground up to do audio-post on 360 VR videos.
– No clutter: you are not doing the work in a stack of plug-in windows, no separate video applications, no sync issues, no VR headset, but you nonetheless do everything you need to do for 360 VR mixing: truly spot-on panning without glitches, monitoring using head tracking, everything within Protools Nuendo or Reaper on Windows or Mac.
– Video based editing: you automate all panning , levellling and reverb balance (distance) per sound source right where you see it: floating on your DAW's own video window.
– first to third order complete workflow, including reverb and limiting, for delivery for all major platforms.
For more information, visit https://www.audioease.com/360
Affiliate