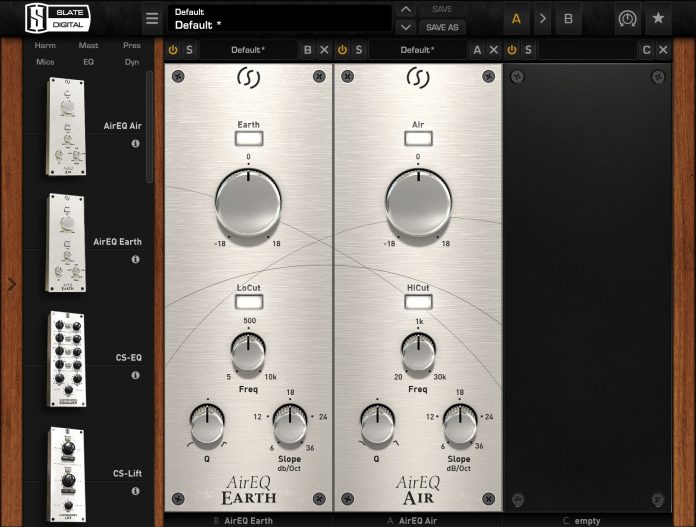 Eiosis AirEQ is a great plugin, (review here). The Air and Earth sections are great tools for adding an enforced low end and sheen on tracks. Now these bands are available as Virtual Mix Rack Modules. It's no surprise that Fabrice has started to port some of his own designs over to the Virtual Mix Rack.
The Air and Earth modules for the Slate Digital Virtual Mix Rack bring the sound of AirEQ's perfect sounding analog matched filters to the VMR.
The Air and Earth are a new and easy way to adjust high and low frequencies.
The Earth is amazing to boost the very low end of any track, because it never sounds boomy thanks to its unique phase response.
The Air is an incredibly smooth and silky high frequency adjustment, perfect for breathing life into any track.
Additionally, the modules feature resonant HiCut and LoCut filters, with adjustable slopes from 6 to 36dB/oct.
The Air and Earth in Q1 2016, and added to the Slate Digital Everything Bundle subscription. MSRP to be defined.