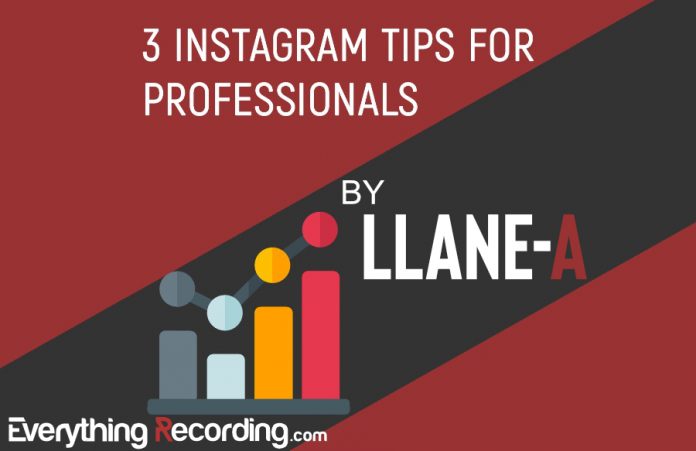 Our good friend LLANE-A, the man behind the MusixOn Instagram account, is back with some tips to help you grow your account.
For more information on LLANE-A's mixing, visit http://llane-a.com.
For the MusixOn Community, visit http://musixon.org/.
Intro
As we all know, Instagram is now a huge platform, and I believe it's been winning all the other social media platforms in the past few years.
The app provides so many possibilities while keeping simple, which I think is the critical factor for its success. As more people are joining Instagram, it doesn't want the platform to get messed up with spam or annoying things. It wants to keep it clean and show people the highest quality of contents that get uploaded.
Regardless of many complainers who say Instagram now mostly cares about ads and the profit from promotions, I believe it still is a great free option for pretty much any professional to expand their career. Now I want to talk about what we could do to get the most out of this app. So let's check out the 3 Instagram tips and tricks for professionals:
Quality Over Quantity
I have read many blogs claim frequently posting every day may be the most crucial factor for an Instagram page to grow. In reality, it actually can mess up your page and have your followers leaving your side.
Not saying posting frequently is terrible, but if you focus too much on quantity, you try to post whatever that you can find on your page, which may not be that interesting to your followers. Believe me, there is so much excellent and engaging content out there for your followers, and their time is so limited. Thus if your posts arent as fresh as the others', I doubt they'd put in their time to even check them out.
Imagine you, a music producer wakes up in the morning and posts a selfie of yourself next to the window as a good morning post. If that's a personal family type page to engage with the family and relatives, that's fine, and you can have your aunties throwing heart emoji comments on ya! But let's face it, it's your actual business page.
Therefore you probably would have many people who don't personally know you following you, all they know is you're a pro music producer. They wouldn't care if you're eating steak for lunch… There's already too many of steak foodporn pics on blog pages of Instagram.
So forget about posting whatever that comes to your mind. Sit down and think for a minute, and come up with a unique idea that may make people stop what they're doing and pay their attention to your post! Once they enjoy your incoming content, they will be more interested in you. Eventually, Instagram will presesnt your posts to more of your followers, and you will get more and more popular on Instagram.
Stop being boring and have a sense of humor
We all know that guy at the party who makes everybody laugh and knows how to throw smart jokes to attract women. Yup, that pretty much can work the same on Instagram. Your sense of humor does matter.
Let's look at it this way, people check their Instagram app when they're usually off work (9-5 or something like that), and they want to relax and be casual while doing that. They may not show interest in your serious posts about life's difficulties all the time. If you can change their moods, you'll get closer to them. As a producer or engineer, not all your followers may be into working with you, but the main goal should be improving your Instagram page.
Once you improve your Instagram page, your business will follow. Posting stories does not directly have an impact on your feed posts being seen by more of your followers. It can, however, certainly get the current ones who see your posts more interested in you what you do. Therefore they're more likely to like and comment on the new posts on your feed. As you may know, Instagram does care about the first hour of what's happening when a new post is uploaded.
When it sees these people showing interest and caring about your content, it realizes that it's time to show it to more of followers. That's a win for you! You're going to have more of them seeing your cool stories and as mentioned above, more chances to grow.
Have a base color theme on your page
You know art attracts all of us, so does discipline. As well as being a cool guy throwing smart jokes and having a sense of humor, you should be able to show that you're a precise man.
Choose a specific photo and video edit setting for your posts. The base layer should be the same so that it catches the eyes of someone new who clicks on your profile. If you post photos, for instance, you and your client having a studio session or the brand new pieces of gear you're using, it's best to have them all taken with the same camera and have the same color effects on them.
It's not that hard to access information and learn things for free these days. Make sure to have some more skills beside your main craft too, such as techniques of taking a proper photoshoot, using visual software like adobe photoshop, etc..
You don't have to do all these steps, but all these factors are the reasons some people are doing better than you on social media and marketing!
Affiliate