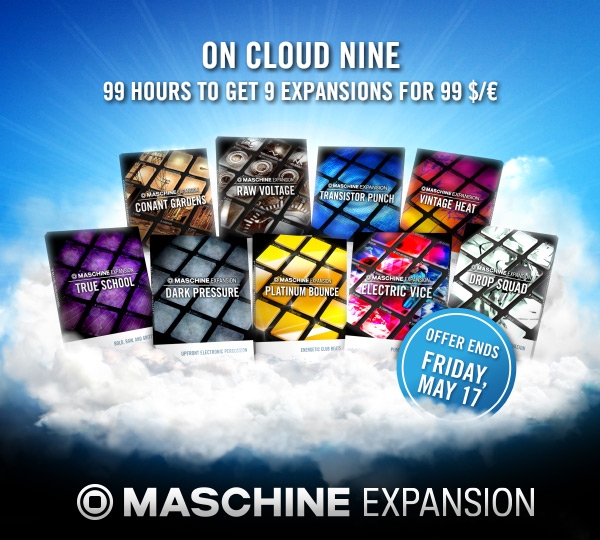 This is one of those deals that is going to be hard to pass up. Native Instruments is offering 9 of their expansion packs for just $99.00. You have 99 hours to go get it so…… ready…. set….. go!
The clock is ticking – you have just 99 hours to join us on cloud nine. This stunning offer will net you a total of nine outstanding MASCHINE Expansions for just 99 $/€ – a 78% saving! Add these ready-to-rumble MASCHINE kits to your arsenal – from the electro haze of DARK PRESSURE, through to the bass-heavy vibe of DROP SQUAD and the urban club swag of PLATINUM BOUNCE. Don't let this opportunity pass you by: You have just 99 hours, ending at 3 pm CET on Friday, May 17.
All Expansions run on MASCHINE and MASCHINE MIKRO, and the offer is available exclusively at the NI Online Shop.
To buy, click HERE.
Affiliate