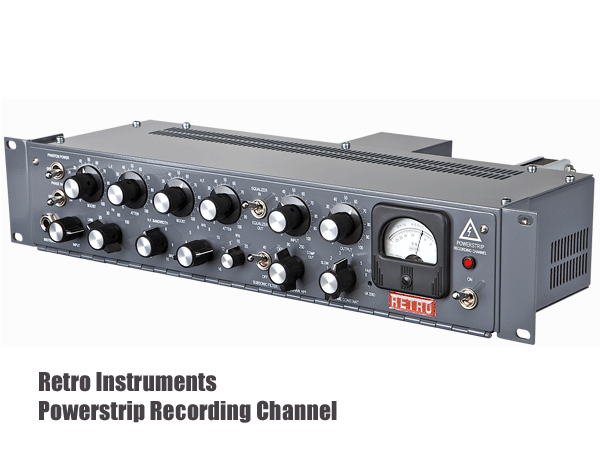 Most of the recording news sites don't post this stuff because its considered "boutique" gear but I cater to all shapes and sizes of consumers and enthusiasts so I'm featuring a piece of gear that God would use if he were recording his solo album and I'll tell you this, He doesn't use Auto-Tune. Well this is basically a channel strip of a tube console with Pultec style EQ. Retro Instruments are known in the professional end of studios for their Retro 176 Limiting Amplifier. Wanna hear what that sounds like? Listen to Green Day's latest politically charged sell-out diatribe to hear what it sounds like.
Here's the info on the Powerstrip:
The Retro Powerstrip recording channel is a high powered "channel strip" or "vintage studio in a box", capturing the tone of a tube mixing desk, Pultec-style tube EQ and British tube compressor all in one compact 2u rack unit. It has all the right inputs and enough gain for every microphone and instrument you can throw at it. It has a balanced line level input for pro-interface instruments and for use during mix time. The performance is purely musical. It is perfect for use in any size recording studio or on stage.
For more info on this product, click HERE