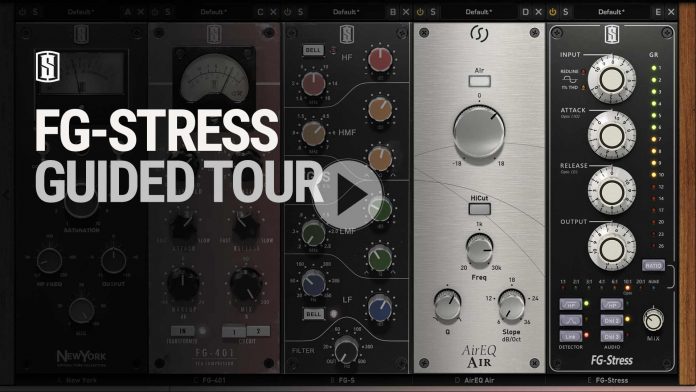 After almost a year of not hearing anything, Slate Digital's version of the Empirical Lab's Distressor is available. Originally called the FG-Swiss, the FG-Stress is perfect for drum busses and guitars alike.
I'm pleased to announce that the FG-Stress, a licensed digital replication of the Empirical Labs Distressor, is finally available!
The FG-Stress replicates every aspect of the famous hardware including its unique capabilities to model other famous hardware compressors. Many call it the most versatile 'desert island' compressor ever made, and for good reason… it's incredible sounding!

Everything Bundle Members can download the FG-Stress right now and start using it!

If you are not an Everything Bundle Member, there is a sale right now!
Buy a year up front and get two months FREE, so only $149 for over 25 amazing plugins! Sale Ends Sunday.
If you want to buy FG-Stress, the normal price is $249 but the intro price is $199. Click Here.
Affiliate