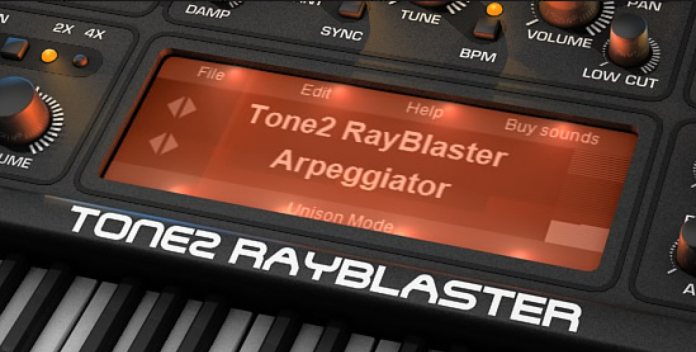 We all need some dimension in our tracks. Rayblaster has a great synthesis engine for creating sounds for the backdrop to your next hit. Tone2 has even made the easier for you by doing the heavy lifting and creating sounds for you.
Exploring the experimental and atmospheric side of Rayblaster's Impulse Modeling synthesis,
the Deep Space set is filled with 200 intricate sound impressions that will help you set the mood
perfectly.
Featuring otherworldly soundscapes, transcendental pads, organic drones, interstellar effects,
abstract synths and comprehensive arpeggios.
Created by professional sounddesigner Massimo Bosco, Deep Space is mysterious, evolving and
packed with a wealth of creative twists for you to explore.

Highlights

* 200 superb presets created by a professional designer
* Unique sounds using the innovative IMS synthesis
* Comfortable installation
* Perfect integration into the user interface
* Many patches can be 'morphed' using the modwheel.

Perfect for many genres, such as Electronica, Cinematic, Soundtrack,Trance, Ambient, Space,
Dance, Industrial, Synthpop, IDM and a wide variety of other music genres.


Price $49.00
For more info please visit the Deep Space product page: https://tone2.com/html/deep%20space.html