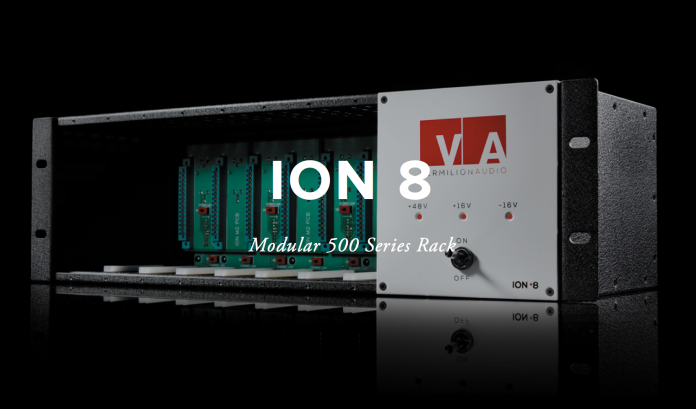 Most of us don't have the scratch to just throw 8 of our favorite 500 series modules in a chassis all at once. This modular rack comes just with the chassis and power supply and as you buy more 500 series modules, you can buy more 500 series cards (in pairs). This gives you the opportunity to get into a good 500 series rack at an initial lower price and then pay gradually to have it grow with you. Novel idea actually. You can also stereo link your channels. The gear is proudly made in the USA too.
The ION 8 is a unique and flexible 500 series rack designed for professional and project recording studios. By adding ION M2 adapters, you can expand your rack two slots at a time, at the pace you choose.
This unique design allows your rack to grow alongside your gear. You can rest easy knowing that when you need to add 500 series modules to your studio, you will be able to do so quickly and efficiently.
The ION 8's build quality is second to none; it is designed, engineered, and manufactured entirely in California, USA. Our goal was to build the highest quality rack, as a compliment to the investment you've made on your 500 series gear.
• 2 to 8 500 series slots (Up to four ION M2s)
• 2.4A of total power, 300mA per slot
• Stereo link & channel link allow you to create your own channel strips
• XLR & DB-25 Inputs & Outputs
• Heavy duty steel chassis
• Internal 100-240VAC power supply with ultra-low noise components
• Made in the USA
• Patent pending design
• Card guides included
*By default, the ION 8 does not include any 500 series slots. Each ION M2 adapter you purchase adds 2 slots to your ION 8.

Price: $595.00
For more info visit http://www.vermilionaudio.com/ion-8
Affiliate