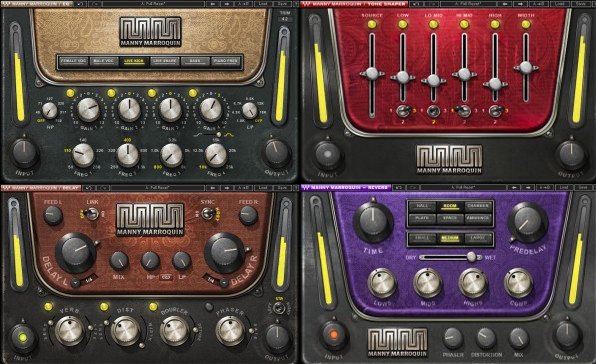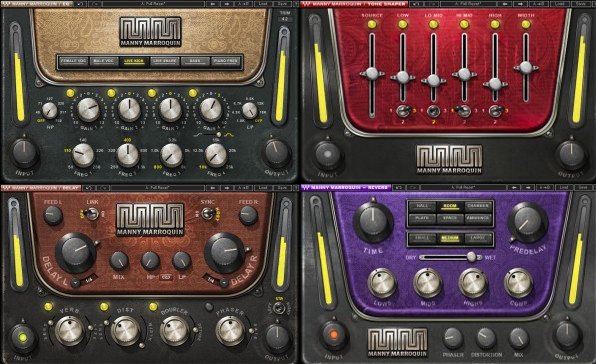 I'm definitely a sucker for unique effects plug-ins and Waves has seemed to come through with the latest in their Artist Based plugin bundles. I hate to admit that I usually have a CLA plugin somewhere on most of my mixes because they make life so easy and I feel if I get caught with one on a session, my street cred will be ruined and I will be considered what Nickelback is to the music world. Personally, I love Nickelback so "oh well."
So what do we have here. Looks like we've got Delay, Reverb, EQ, Distortion, Tonal Shaper, and something very sexily named the "Triple-D." I have high hopes for these plugins. There's not much info on them other than they will be out soon.
Waves Audio  announces the Manny Marroquin Signature Series Collection, custom plugins developed in collaboration with GRAMMY® Award-winning mix engineer Manny Marroquin (Rihanna, Maroon 5, Shakira). The collection consists of six plugins: Delay, Reverb, EQ, Tonal Shaper, Distortion and Triple D (DeEsser, DeHarsher, DeBoxer).
Wanna see a video of them? Sure why not!

For more info, stay tuned here on our lovely site and THIS link to receive alerts.