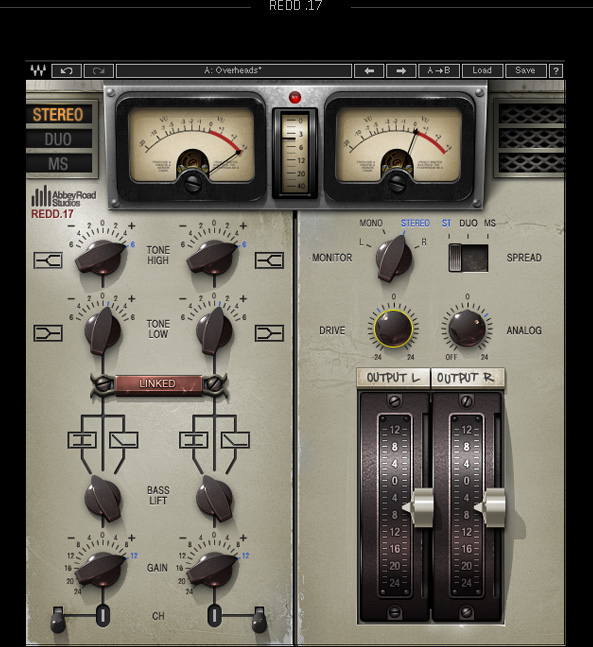 I don't have to tell you who or what Abbey Road is. I don't even have to explain that EMI had its own in house engineering department to build whatever they desired for projects. So if we all know that, why am I talking about it? Well Waves teamed up with Abbey Road to create a digital version of their legendary REDD Consoles. These desks were no easy task either. They almost have a sound all their own with extremely smooth EQ and frequency response. Now you can have that in your own studio… digitally of course. I'd never condone breaking into Lenny Kravitz house and taking one.

London's Abbey Road Studios were at the epicenter of a seismic shift that rocked the world of music during the 1960s, and changed the course of popular culture forever. The Beatles, The Hollies, Pink Floyd and countless other luminaries made musical history at Abbey Road Studios, trailblazing a revolution that resonates to this day.
And at the heart of it all: The REDD consoles, custom-designed, built by and named for Abbey Road Studios' in-house Record Engineering Development Department. Renowned for their silky smooth EQ curves, extraordinary warmth and lush stereo imagery, there's something magical about the REDDs that sound like no other console.
Waves meticulously recreated the color, character and tonal complexity of the original desks: The REDD.17 which still belongs to Abbey Road Studios, and the REDD.37 console now owned by Lenny Kravitz. The result is an impressive pair of plugins that deliver the dimension, depth and richness of these console classics.
REDD comes at an introductory price of $199.00 before going up to standard Waves pricing of $349.00
For more info, click HERE.