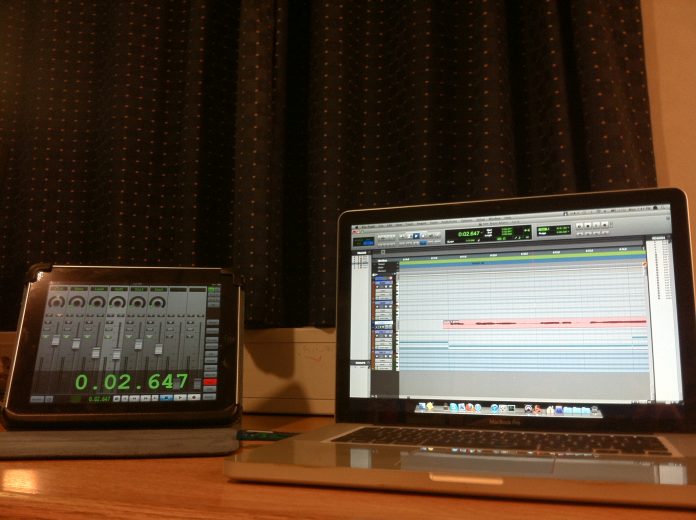 Continuing my cliche list of stuff I thought was cool this year, we move into the Top 5. This was a fairly easy countdown for me because this stuff pretty much spoke for itself. I had to refrain from making an iPad app heavy list, but I'm just so impressed with what developers are doing for this device I initially talked a great deal of trash about. I did however refrain from calling the iPad the best piece of gear for the recording industry, but I did feature one app in the top 5 so shoot me. I'm really hoping NAMM brings more great gear for 2011. AES did decent but I did expect a little more out of it. Anyways, lets get on with this countdown. For the previous 5 click HERE.
NUMBER 5:
The Blue Spark


A $200 mic with all of these features?! You got my attention. Blue is known for some of the most recognizable and stylish mics with performance to match and this is no different. Like the Magnetic Plug-In, I will be doing a full featured review on this soon as well.  This mic is extremely versatile, offering a focus switch, which increases precision of frequencies that this mic can pick up. The Spark offers a Class A Condenser that has a very transparent output. This mic is perfect for recording anything you can throw at it. For more info, click HERE
NUMBER 4:
Universal Audio 4-710D


This list is basically feeding my spending addiction because this is going to be the next piece of gear I buy for the studio. Are you battling with yourself over which type of pre-amp you want to be a starter piece or an addition to the arsenal that offers both tube and solid state and doesn't use emulation? Well you're in luck because this pre is perfect for you. It offers either tube or solid state preamps as well as an adaptation of Universal Audio's 1176 limiter. The best part is that each of the 4 channels on here can blend the tube signal with the solid state. You can literally have your cake and eat it too. Its incredible… and expensive, coming in a $2000, but given that it is three units in one 4 channel unit, you're coming out on top. For more info, click HERE
NUMBER 3:
Elysia Alpha Comp Plug-In


I think I've made it fairly clear that I'm a hardware guy. There's just something about the sound of a physical pre-amp or compressor, but Elysia have swayed me with their Brainworx collab to make the more affordable, software version of their famed Alpha Compressor Unit. When you buy this plug-in, you not only get the mastering version which will bring even the most dull mixes to life, they throw in a mono version for single tracks as well. For a full review, click HERE. For more info and to buy this must have plug-in for any application, click HERE
NUMBER 2:
Pro Tools 9


I couldn't quite give Pro Tools the top spot because as great as Pro Tools 9 is for people who don't want to use Avid hardware, it didn't make too many other changes that I can deem revolutionary. Don't get me wrong, this is the first Pro Tools that I've had that doesn't crash and is the closest to owning the HD suite as you can possibly get. I do have to tip my hat to the folks at Avid for making the greatest DAW even better. Simply allowing me to mix on my laptop without using an interface is worth it's weight in gold. I know there's much better hardware than what Avid makes, but I do use a 003 and love it. I'm just glad everyone else with other hardware can use this program now. To buy this and start recording like a human should, click HERE
NUMBER 1:
Neyrinck V-Control


What?! I said I wouldn't call the iPad Gear of the Year. I never said an App couldn't be. Honestly… this App is a God-send for me. It allows you to control your Pro Tools rig from the iPad remotely using wireless. The pro version allows you to even do automation as well as edit plug-ins. You can literally mix from behind a set of drums in the tracking room. Like everything awesome on this site, I have done a review you can see HERE. This App beat out Pro Tools 9 by being the perfect addition TO Pro Tools.
So that's my personal list of the top 10 of 2010. We'll see if 2011 can outdo this year's list, but V-Control really holds a special place in this engineer's cold lonely heart. Oh Also, if you have any arguments or think I'm wrong about this list, you can write out a detailed description why and shove it in your b-hole… or just comment on this page. I bet I can out debate you… I was a born masterdebater.