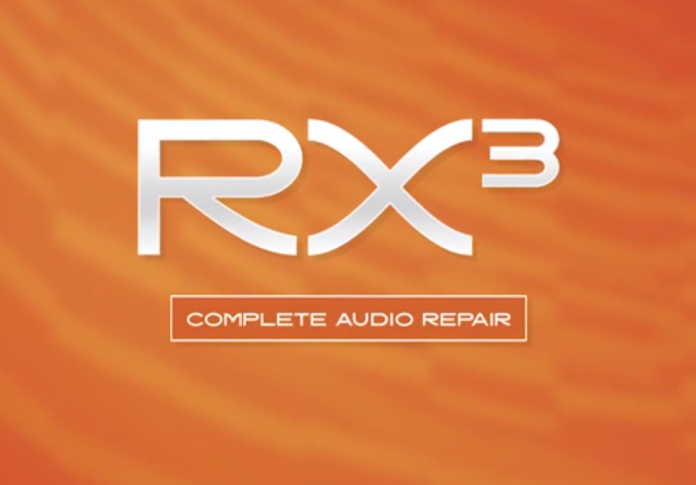 I get sessions that come in constantly that are just wrecked. You would think these people dropped the mic in the toilet while recording. In most cases, the tracks were recorded in less than ideal environments and room artifacts are present. You need an ace in the hole to get the best out of every mix you do, whether you track them or not. RX3 is a complete toolkit for damaged audio. RX3 includes all of the goodies RX2 includes and even adds a de-reverb feature to remove those pesky room artifacts in the Advanced Version. RX3 comes in a standard and an Advanced Version for all price points.
 iZotope Inc., a research-driven audio technology company, has announced an update to its flagship audio repair suite,RX®. Ideal for audio engineers, post production professionals, broadcasters, podcasters, archivists, forensic specialists, videographers and more, the new RX 3 rescues troubled audio to save it from the cutting room floor.
From cutting-edge tools and enhanced workflows to a redesigned user interface, RX 3 fixes audio problems with unprecedented power and precision.
Highlighted features:
Work up to six times faster thanks to under-the-hood processing enhancements and a redesigned user interface.
Remove or reduce reverb from audio using the new Dereverb module in RX 3 Advanced.
Clean up dialogue on the fly with RX 3 Advanced's all-new real-time Dialogue Denoiser
Use both your eyes and your ears to identify and fix problems within a spectral audio editor.
Never lose an edit again with the unlimited Undo history, saved automatically with audio data into the new RX document format.
Pricing
Customers who purchased RX 2 after July 1, 2013 will receive a free upgrade to RX 3 upon release. Customers who purchased RX 2 Advanced after July 1, 2013 will receive a free upgrade to RX 3 Advanced upon release.
Special upgrade pricing will be available for all previous RX customers upon release.
Availability
Sign up today and be among the first to hear when RX 3 and RX 3 Advanced become available by visiting: http://www.izotope.com/rx3
Compatibility
Both RX 3 and RX 3 Advanced can be used as a standalone audio editor, or as plug-ins in your favorite host. Supported plug-in formats include 64-bit AAX (Pro Tools 11), RTAS/AudioSuite (Pro Tools 7.4-10), VST, VST 3, and Audio Unit.
For more info, keep up to speed at http://www.izotope.com/products/audio/rx3/
Affiliate