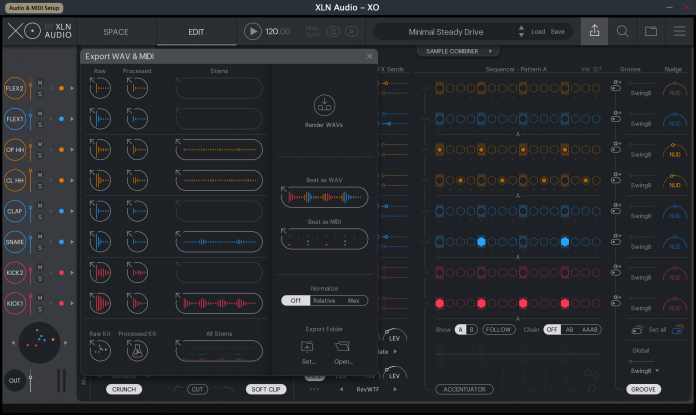 We previously reviewed XLN's XO (review here) and really liked it. We did, however, have several suggestions for improvement that have been addressed in 1.1. Along with the fixes, XLN has added more presets and even expanded the XO line with XO Lite and XO. Below is a list of new features.
From November 19th, the features listed below will become added to XO. They are free. You get access to them by updating XO, from Nov 19th and onwards by using the XLN Audio online installer.

New features in the update
Export stems as WAV

Quickly drag & drop your beat as separated stems. Straight into your DAW or OS as WAV_ Separate stems give you full control over every part of your beat, even after exporting.

Playlists

Create, browse and organize beat-presets in Playlists. Collect your presets in genre-, or project-specific playlists, for an even faster and more optimized workflow.

100 new factory beat-presets added.

You'll find them collected in the "New in XO 1.1" playlist. XO now comes with a total of over 200 preset beats that you can edit further.

Online disk monitor

The Online Disk Monitor notifies you of any changes in the sample folders you've added to XO, instantly re-scans, and updates smoothly with the click of a button.

New file-formats

You can now add .flac, .mp3, .ogg, and .wma files to XO.
XO 1.1 goes live on November 19th, don't forget to update through the XLN Audio online installer!
For more information, visit, https://www.xlnaudio.com/products/xo
Affiliate